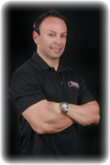 Our greatest glory consists not in never falling, but in rising every time we fall. ~ Oliver Goldsmith
Chino Hills, CA (PRWEB) December 07, 2011
Ever wanted to practice swimming and ensure that this sport will help in achieving the ideal body weight and figure? Want more than just an exercise routine that is confined in the gym? Ask a Chino Hills Personal Trainer from Fitness Concepts about the new program that combines water sports and fun to every training session.
Swimming lessons
Those who have a penchant for swimming can also combine their love for the sport with losing weight with the help of instructors. That way, one would be able to practice swimming while following a training program that will also hone their swimming skills, water confidence, and water safety practices.
Beginners in swimming can also experience this refreshing sport firsthand even without the need for previous lessons. This is because Fitness Concepts provides qualified instructors who can professional train students in this particular sport.
Aqua Aerobics
Aerobic activities that are usually held in gyms or training sessions are well-known for being a great method towards losing weight in a healthy manner.
However, the more recently introduced aqua aerobics have been said to bring more fat-burning and endurance-building benefits.
Similar to regular aerobics, Fitness Concepts offers aqua aerobics that ensure that all the muscles and joints in one's body will be stimulated and exercised at the same time. But by holding this kind of aerobics activity in the water, there is lesser strain and stress on muscle and joints, which is perfect for those who have particular health problems.
For more details on possible water sports, exercises, and routine, ask a Chino Hills boot camp at Fitness Concepts, and get started on a good aqua routine today.
About Fitness Concepts
Fitness Concepts is a personal training company that was founded in February 1999. Since then, it has helped more than 5,000 clients to improve their lives with proper training, nutrition, and supplementation. Instead of unhealthy quick fixes or diet fads that may lead to hazardous effects, Fitness Concepts believes in educating its clients on the importance of the combination of exercise and dieting. More than just establishing the foundation of health and wellness in every client's life, Fitness Concepts builds their self-confidence and inner strength. Visit the website at http://www.fitconcepts.com for more details.
###