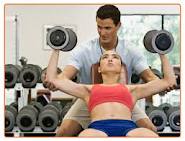 I have had dreams and I have had nightmares, but I have conquered my nightmares because of my dreams. ~ Dr. Jonas Salk
Chino Hills, CA (PRWEB) December 19, 2011
California residents who are concerned about maintaining a healthy weight know that they need to burn as many calories at the gym as possible. The problem is that not everyone has a full hour or several hours every day to expend a high number of calories. Chino Hills boot camp programs are designed to assist people in scheduling more time for fitness and providing the most effective workout for fat loss.
"The main problem we see at our Chino Hills boot camp is the person who comes in and says, 'I've been doing cardio nonstop, but I'm not burning enough calories or losing enough weight.' Cardio addicts really shoot themselves in the foot," says Chino Hills boot camp trainer and fitness expert Dr. Sam Bakhtiar. "Active muscle building is what ultimately boosts a person's metabolism in the long run. Remember, muscle burns calories. Sure, cardio is good for heart health, body conditioning and endurance, but if you want to get ripped, you really need strength training to keep your metabolism functioning efficiently and burning fat."
In addition to combining both strength training and cardio, as they do at Chino Hills boot camp, Dr. Sam Bakhtiar has the following advice for people who want the maximum calorie burn during their workouts…
1. Train using intervals. Whether someone is jumping rope, running, cycling, participating in a Chino Hills boot camp or whatever, interval training will burn way more calories than keeping an even pace throughout the workout. People tend to start off with high intensity and gradually slow down as the workout wears on. Instead, exercisers should work out with a high intensity for a minute and "recover" at a slower pace for three minutes. Then, they can take it back up to a rigorous level again for a minute.
2. To burn even more calories, try alternating shorter intervals – like 30 seconds of high intensity activity followed by a 90 second recovery. This up-and-down workout is not only great for busting calories, but also has benefits for the heart as well. Studies show that interval training burns roughly three times' as many calories as working out at one consistent pace.
3. Join a Chino Hills boot camp program to burn a heavy load of calories, build muscle and melt fat in a relatively short period of time. Without supplements or gimmicks, participants are able to lose up to 20 pounds in two months. A Chino Hills trainer sits down with all new members to develop a custom nutrition plan to facilitate greater weight loss and ensure everyone is adequately fueled for each workout. There is a special holiday promotion offering $100 off any program for people who text FITCONCEPTS to 77453.
About Sam Bakhtiar
Sam Bakhtiar is a Persian-born American with over twenty years of experience in fitness training and body building. After completing B.S in Premed and Nutrition, Sam also received a degree of doctorate of Chiropractics. Along with being one of the best fitness trainers, Sam is also a business and marketing expert. After establishing a successful fitness training business with substantial income, Sam is helping other professionals in the industry to achieve their business goals. For more information, please contact using the following information.
Contact Information:
Sam Bakhtiar
909-393-9075
http://www.FitConcepts.com
###