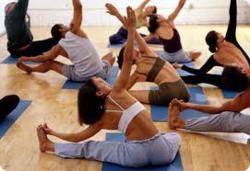 Remember, if you ever need a helping hand, you'll find one at the end of your arm. . . . As you grow older you will discover that you have two hands. One for helping yourself, the other for helping others. ~ Audrey Hepburn
Chino Hills, CA (PRWEB) December 20, 2011
The year is almost over, thus presenting us with another golden opportunity to enjoy "a fresh start." January is a great month to start trying to lose weight and it's often the busiest for Chino Hills weight loss clinics. Dr. Sam Bakhtiar is a local nutrition expert and fitness boot camp trainer. He would like to offer the following 10 diet tips for achieving substantial Chino Hills weight loss in 2012:
1. "Diet is everything!" Sam says. "You can work out until the cows come home, but if you want to see your rock-solid six-pack, you need to stop eating your way to belly flab first." For the best results, Sam recommends meeting with a Chino Hills weight loss specialist who can do both nutrition and fitness.
2. Don't agonize over genetics. Each and every body is different, but great results are possible for all shapes and sizes. "I am by far NOT a genetic freak," Sam assures his clients. "I'm actually one of the worst body types – an ectomorph upper and a mesomorph lower, with an endomorph middle. I do not have the genetics. I have to work for it, but I don't agonize over it."
3. The foundation of any good Chino Hills weight loss nutrition plan is lean protein and green vegetables. "You can eat broccoli until you throw up before it would cause you to gain weight," Sam says. "Anyone who wants to lose weight or maintain should keep fish, boneless skinless chicken breast, cottage cheese and egg whites in the house."
4. Add low Glycemic Index starches (such as brown rice, whole wheat bread and oatmeal) to each day. "Carbs often get a bad rap, but the reality is that they provide many vitamins and nutrients that are essential for fat loss and metabolic function." Some Chino Hills weight loss experts recommend cutting most carbs out (except for fruit) two days a week, although not more than that.
5. Watch liquids. Water should be the most common drink, with at least 8 glasses per day. Drinking water before and after meals causes a feeling of satiety that is important in preventing overeating. Dr. Sam also recommends iced tea and green tea as healthy choices now and then.
6. Cheat meals every now and then are okay. "I like to get an In-and-Out Double-Double with fries or even pizza," Sam confesses. Chino Hills weight loss can't happen if people are too strict on themselves to the point of total repression. Eventually, they break down and fall off the wagon for good. "If I know I'm craving that Double-Double and I'm going to indulge my craving, I hit the gym for interval training first. That way, my metabolism is nice and fast and I won't do as much damage."
7. When snacking, always add a protein to that carb. "People sabotage themselves when they eat carbs as snacks because it causes an insulin spike, which sets them up for cravings and terrible hunger pangs later on," Sam explains. Adding a protein will keep insulin levels more stable and produce a slower release of energy that is much more preferable.
8. "Fill up on fiber," Sam recommends. Eating fruits, whole wheat, lentils, beans, nuts, artichokes, peas, broccoli and certain types of cereal can be a great way to create a sense of fullness, while providing a tremendous amount of nutrients to the body that will facilitate better Chino Hills weight loss.
9. Write down a weekly schedule of breakfast, lunch, dinner and all snacks. Keep a food log. Be responsible and accountable for the best results.
10. Text FITCONCEPTS to 77453 to get $100 off a Chino Hills weight loss clinic program.
About Sam Bakhtiar
Sam Bakhtiar is a Persian-born American with over twenty years of experience in fitness training and body building. After completing B.S in Premed and Nutrition, Sam also received a degree of doctorate of Chiropractics. Along with being one of the best fitness trainers, Sam is also a business and marketing expert. After establishing a successful fitness training business with substantial income, Sam is helping other professionals in the industry to achieve their business goals. For more information, please contact using the following information.
Contact Information:
Sam Bakhtiar
Fitness Concepts
909-393-9075
http://www.FitConcepts.com
###