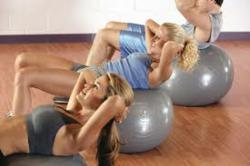 Vitality shows not only in the ability to persist, but in the ability to start over. ~ F. Scott Fitzgerald
Chino Hills, CA (PRWEB) December 26, 2011
The New Year brings a fresh start, as Californians take this opportunity to think about their health, weight loss and fitness goals. Consequently, the Fit Concepts Chino Hills Boot Camp becomes a popular gathering place for like minds this time of year. Owner Dr. Sam Bakhtiar would like to offer a free nutrition counseling session and week of boot camp classes to all new members in January 2012. Interested parties are encouraged to sign up as soon as possible, as space is limited.
The average Chino Hills Boot Camp client:
Is between the ages of 25 and 65
Has 5-50 pounds he or she would like to lose
Is concerned about blood pressure, heart health, cholesterol
Would like to have more energy
Feels more competitive and has more fun in a group setting
Finds exercising to be more like a chore
Has tried multiple diets and DVDs
Needs an easy-to-follow meal schedule
Wants to have that "high" after working out
Has had trouble staying motivated in the past.
"With Dr. Bakhtiar's knowledge, he walked with me -- step by step -- to make my weight loss happen," says Chino Hills Boot Camp participant Lillian Walker. "Dr. Bakhtiar customized every workout, and nurtured me to success. Now I have reached my goal of wearing shorts again! I've lost 52 pounds and 32 inches off my body, and now I'm living a new and healthy lifestyle."
"The accountability and knowledge of a personal trainer has made all the difference in the world," says Chino Hills Boot Camp participant Christina Rivera, who lost 35 pounds and 24 inches. "I can't believe I actually 'enjoy' going to the gym three times a week now," she adds.
Typically, classes run for one hour, three times a week, at Fit Concepts Chino Hills Boot Camp. No two classes are exactly alike, but they combine cardio, resistance training and core conditioning for a unique 3-in-1 workout that is most effective at body sculpting and fat blasting. Interval training is routinely employed so there are periods of rigorous activity, followed by periods of active recovery. The regimens are very easy to follow, with reps of jumping jacks, squats, lunges, presses and push-ups. Team building exercises and obstacle courses are sometimes employed to change things up and keep participants interested at all times. Anyone interested in starting Chino Hills Boot Camp sessions in the New Year can visit http://www.FitConcepts.com for more information.
About Sam Bakhtiar
Sam Bakhtiar is a Persian-born American with over twenty years of experience in fitness training and body building. After completing B.S in Premed and Nutrition, Sam also received a degree of doctorate of Chiropractics. Along with being one of the best fitness trainers, Sam is also a business and marketing expert. After establishing a successful fitness training business with substantial income, Sam is helping other professionals in the industry to achieve their business goals. For more information, please contact using the following information.
Contact Information:
Sam Bakhtiar
Fitness Concepts
909-393-9075
http://www.FitConcepts.com
###