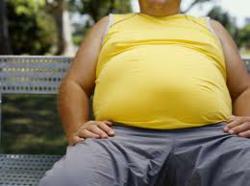 Ability may get you to the top, but it takes character to keep you there. ~ John Wooden
Chino Hills, CA (PRWEB) December 27, 2011
The American Dietetic Association recommends that men improve their overall health by watching the size of their waistline. Many people are too focused on what the scale reads, but have not measured their stomach fat appropriately. The ADA says that men whose waist measures more than 40 inches are at an increased risk for heart disease, diabetes and cancer.
"The fat surrounding the internal organs is called visceral fat," explains Dr. Saman Bakhtiar of Fit Concepts Chino Hills Weight Loss Center. He adds, "Abdominal fat, in particular, is believed to be worse than fat, say, in the thighs. Here at Fit Concepts, we're committed to helping our clients achieve all of their health and fitness goals, whether it's to take their blood pressure and cholesterol levels down a few notches or to drop pant sizes."
Sam's Chino Hills Weight Loss Center offers the following tips:
Know your waist measurement. Wrap a tape measure over your bare skin an inch above the belly button at the narrowest portion of the torso. The tape measure should be held comfortably – not too tight, nor too loose. At Fit Concepts, a Chino Hills weight loss professional measures every new client to help individuals track progress throughout the program.
Get your blood pressure and cholesterol numbers from your doctor. These are important figures to track during your Chino Hills weight loss journey too. At Fit Concepts, we strive for total body health, which goes beyond what the scale says to heart health and mental health as well.
Eat foods rich in antioxidants, like green leafy vegetables – spinach, Brussels sprouts, artichokes.
Avoid red meat. Instead, eat lean protein like boneless skinless chicken breast, fish and soy.
Consume whole grains like brown rice, whole wheat bread and whole wheat pasta instead of white potatoes, white bread, or white rice.
Cut back on alcohol consumption.
Reduce portion sizes.
Exercise your core with planks, sit-ups, push-ups, and lateral lifts.
Do cardio several times a week, especially interval training cardio, to get your heart rate up.
Focus on building more muscle to burn the most calories in and out of the gym.
 
"Starting a full body Chino Hills weight loss program is the key to success," Dr. Sam explains. "You need a consistent workout plan three times a week and you need to eat right, plain and simple. We make the process easy for you, but you still have to do the work. Realize that once your waistline is reduced, you will also reduce your health risks."
About Sam Bakhtiar
Sam Bakhtiar is a Persian-born American with over twenty years of experience in fitness training and body building. After completing B.S in Premed and Nutrition, Sam also received a degree of doctorate of Chiropractics. Along with being one of the best fitness trainers, Sam is also a business and marketing expert. After establishing a successful fitness training business with substantial income, Sam is helping other professionals in the industry to achieve their business goals. For more information, please contact using the following information.
Contact Information:
Sam Bakhtiar
Fitness Concepts
909-393-9075
http://www.FitConcepts.com
###