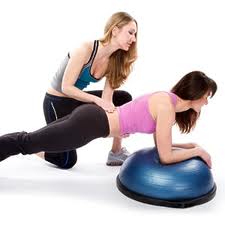 If you cannot do great things, do small things in a great way. - Napoleon Hill
Chino Hills, CA (PRWEB) September 13, 2012
Celebrities, star athletes, and business professionals have long touted the benefits of using a personal trainer to stay in shape. It's so effective in changing a person's behavioral patterns and habits that personal training is now used by people of all economic statuses and fitness levels. There are 10 main reasons why a person should give fitness training a go this fall, says Chino Hills Personal Trainer Sam Bakhtiar, CEO of the Fitness Concepts franchise.
1. Personal training helps people improve their fitness levels. This, in turn, boosts cardiovascular health, endurance, posture, balance, coordination, flexibility and strength.
2. Personal trainers help individuals reach or maintain a healthy weight. They aid in creating realistic goals and pursuing safe methods of body sculpting, while providing encouragement.
3. Personal training ensures follow-through. The biggest trouble people face is staying committed to a healthy, active lifestyle. It's all too easy to fall into a rut, but a good trainer brainstorms ways to overcome obstacles.
4. Personal trainers are educated to specialize in medical issues like diabetes, fibromyalgia, arthritis, obesity, and injury rehabilitation. They can help pregnant women or senior citizens train safely and effectively.
5. Personal training focuses on proper form to avoid injury and solicit the maximum benefits.
6. Personal trainers provide maximum results in the minimum amount of time. Busy professionals may find it difficult to cram in hours at the gym, so a trainer will pack a more efficient and effective type of workout into just one hour.
7. Personal training exposes people to new skills. They can help a person train for a race, take them mountain climbing or teach tennis. They can also create an individualized program to improve one's conditioning and specific skills needed for a particular sport.
8. Personal trainers become like shrinks a lot of time. Clients can share anything they wish and the personal trainer often helps uncover new insights. Mind-body exercises like yoga and core conditioning are very powerful.
9. Nothing beats the motivation from a workout buddy. There is no substitute for attention, support and care.
10. Personal training is a totally customized solution for weight loss. Individuals work at their own pace, dictate when and how classes will be scheduled, and how rigorous the program will be.
Visit http://www.fitnessgurusam.com/tag/chino-hills-personal-trainer/
It's never been more affordable to hire a Chino Hills personal trainer. New participants can text the keyword "FITCONCEPTS" to 77453 to receive $100 off any program! More information is available at http://www.FitnessGuruSam.com.
About The Company: Fitness Concepts was founded in 1999 as a personal training company consisting of many talented and caring individual trainers dedicated to get their prospective clients the maximum results through proper training, nutrition and supplementation. We at Fitness Concepts believe in client education and long term client health and success, not unhealthy quick fix fad diets and programs that could be hazardous to our clients. For more information, please visit http://www.FitnessGuruSam.com.
Contact Information:
Fit Concepts Inc.
14682 Central Avenue
Chino, CA 91710
(909) 962-7745
http://www.fitconcepts.com