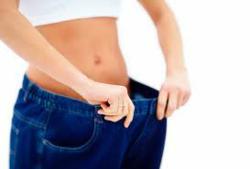 Even if you're on the right track, you'll get run over if you just sit there. - Will Rogers
Chino Hills, CA (PRWEB) August 29, 2012
Individuals looking to lose weight gained during the summer months can best do so with an exercise program. "Exercise can reduce the amount of fat stored in muscle and around the organs better than cutting calories," says a new study from St. Louis University. While reducing calories can cut risk factors for diabetes and heart disease just as effectively, researchers found that exercise has double the effect of calorie restriction when it comes to weight loss.
The study looked at 45 people ages 45-65 with BMIs of 30 or less -- overweight, but not obese. Exercisers worked out 60-90 minutes, 6-7 days per week. "The misconception is that if you do 20 to 30 minutes of exercise a day, you can lose weight," says Dr. Kress. "That amount of exercise is not going to add up to weight loss." It took the exercisers one year to lose 6-10 pounds of subcutaneous fat by using exercise machines at the gym. "Weight loss is work and it takes effort," the doctor explained.
Chino Hills weight loss can come much faster than that with a new program offered by The Camp Boot Camp. "Here we combine three types of body sculpting activity into one dynamic hour-long workout," explains health and fitness expert Alejandra Font. "You get cardio intervals, resistance training and core conditioning, which are all methods scientifically-proven to be more effective for fat loss than anything you'd be doing on a machine at the gym."
The average participant of The Camp Boot Camp's new weight loss program sheds 8-10 pounds in the first month. Since no two workouts are ever the same, the body never has a chance to grow accustomed to a routine; therefore, sustained weight loss is possible. Exercises are easy and include familiar movements like squats, lunges, presses and push-ups. There are also fun obstacle courses and team-building exercises worked into every high-intensity session. Each exercise can be modified to be easier or more challenging to meet different fitness levels.
The Chino Hills weight loss program is also more successful than other programs because it provides an extensive support network. First, participants receive nutrition counseling and suggested meal plans to facilitate the greatest possible weight loss. Next, they are introduced to a group of people in similar shape, all working toward the same goals. Groups not only work-out together, but also hang out – attending grocery store tours, luncheons, movie nights, 5-K races, and other fun group events. "It's sort of like a social club in that regard," says Alejandra.
This fall, people can get a FREE one-week trial of the sessions at http://www.TheCampBootCamp.com.
Watch: http://www.youtube.com/watch?v=8Ot_kEkV3SE
About: Fitness Concepts was founded on February 15, 1999. Since then, the group has helped 5835 and counting clients improve the quality of their lives. The personal trainers at The Camp Boot Camp help clients achieve maximum results through proper training, nutrition and supplementation. Programs are focused on long-term health and success, not unhealthy quick-fix fad diets or hazardous gimmicks.
Contact:
14682 Central Ave.
Chino, Ca. 91710
(909) 693-5303
Contact(at)FitnessConcepts(dot)com