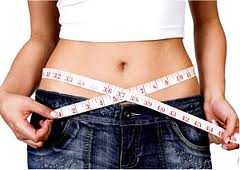 What you do speaks so loudly that I cannot hear what you say. - Ralph Waldo Emerson
Chino Hills, CA (PRWEB) September 04, 2012
Researchers at the University of Pittsburgh have released the results of their studies on post-menopausal women – the cohort with the most difficulty shedding excess weight. Dr. Sam Bakhtiar, owner of the Fitness Concepts boot camps, says that these are the same Chino Hills weight loss tricks he's been championing for years.
Sam Bakhtiar graduated with his B.S. in premed and nutrition and his doctorate in chiropractic. He became the only competitive bodybuilder to win a major class title in every weight category. He has since spent more than 20 years building a boot camp empire and helping local residents meet their Chino Hills weight loss goals.
The most important behavioral change people in their fifties and sixties should make, he says, is to watch their caloric intake. As people age, they naturally expend fewer calories. "It's all too easy to go overboard if you're not present," he says. "For example, a baked potato should be a relatively healthy food to eat. Yet, one tablespoon of butter and two tablespoons of sour cream can tack on another 165 calories. Do you know how many people don't bother to measure and add an extra 200 calories, without even realizing that's an entire snack's worth of empty calories? It's amazing."
Sugar, meats, and cheeses should be limited, adds the Chino Hills weight loss expert. "This can be a challenge because the body's appetite-related hormones increase after menopause too. There are centers in the brain that reward you for eating the wrong foods, so you really have to have a structured plan in place to prevent nature from taking you out of the driver's seat," Dr. Bakhtiar says. One can lose 3 pounds over 4 years by cutting out 16 ounces of sugary beverages a day.
Furthermore, adding just 2 extra servings of fruit and vegetables a day can lead to a 3-pound weight loss over four years, according to the study. "We all know that eating more fruits and vegetables can fill us with excellent phytonutrients and fiber that aid in appetite control and weight loss," Sam says, "but now we see how just small tweaks can have a big impact over the long-term. I think for a lot of people it's a better solution than giving up donuts or French fries forever."
The recent studies – to be published in the September 2012 edition of the Journal of the Academy of Nutrition and Dietetics – add that eating out at restaurants has some impact on weight loss. Yet, this was not true of study participants who put in 240 minutes of exercise per week.
"I'll admit… fast food is my guilty pleasure!" Sam laughs. "There are days when nothing will make me happier than a Big Mac and fries. Don't tell my wife that, of course," he adds quickly. "But seriously, the cure for a fast food romance is to hit the gym. There is no other way. Those calories have to come off somehow if you're going to make that kind of investment." Sam recommends training at a fitness boot camp 3 days a week for 1-hour sessions. "Boot camps are the best tool we have to shed consistent weight quickly and efficiently."
Initial weight loss occurs the quickest among people who commit to cutting down on sugar and fried foods and more fish. Four years later, the most gains were seen by those further reduced consumption of sugary drinks, desserts, cheese and meat. Since it can be difficult to subscribe to calorie-counting and food journaling forever, Sam invites people to try out his services to make Chino Hills weight loss much easier by signing up at http://www.FitnessGuruSam.com/Chino-Hills-Weight-Loss.
About:
Dr. Sam Bakhtiar is recognized as one of the top fitness, nutrition and metabolism experts in the nation. Dr. Sam coaches and trains individuals for weight loss, lean muscle gain, holistic wellness, and sports performance in Southern California. He also runs Fitness Concepts, One of the nation's top personal training facility located in Chino, CA. He is the only competitive bodybuilder who has a major first place title in every weight class the National Physique Committee.