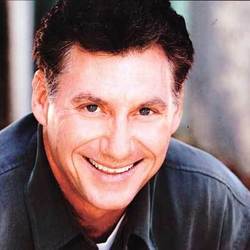 In the Eyes of a Killer
Lincoln City, OR (Vocus) May 22, 2009
John Caponera headlines May Comedy on the Coast at Chinook Winds Casino Resort. Sharing the stage May 29 & 20 at 8pm will be Rick Pulido and Brenden Bowman. Tickets are only $15 and can be purchased by calling 1-888-244-6665.
John Caponera always knew he wanted to be in show business but in what dimension was undetermined until the summer of 1979 when John entered a talent show at a local bar in Chicago. After doing several impressions, he walked away with the five hundred dollar winner's pot and a realization that he might have something to offer in the world of comedy. Caponera's instincts proved right and after two years working the Chicago comedy club circuit, John took his act on the road where he was immediately accepted. He has honed his act over a seventeen year career performing to audiences all over the world. Caponera is considered a comic's comic, a true professional offering a mix of material from topical to impressions to characterizations to stories and one liners.
Rick Pulido is an energetic, creative and profound comedian. He uses his Spanish and Texas accents to catch his audiences off guard. His misuse of the English language and questioning nature make an audience laugh hysterically. Pulido will leave you mentally and physically exhausted from laughter. Pulido's most recent accomplishment is his appearance in the 2008 feature film "In the Eyes of a Killer".
Brenden Bowman lives the American dream, a couch, a 42" plasma TV, and pizza on speed dial. You can find Brenden performing at the Improv in Los Angeles, The Ice House in Pasadena, The Comedy Store in Hollywood, and also frequenting comedy clubs from Sacramento to Boston. To the displeasure of his roommate, the cat, Brenden has been fairly successful on the road. With a mild case of schizophrenia it makes lonely hotel rooms and long plane rides seem like a party.
Don't miss this very funny Comedy on the Coast show May 29 & 30. Buy your tickets now for the 8pm shows for only $15. Call 1-888-244-6665 to reserve your ticket now!
Chinook Winds Casino Resort offers 24-hour Las Vegas-style gaming, an 18 hole golf course, headline entertainment from some of entertainments most legendary stars, three full service restaurants, secure childcare facility and arcade, and a 227 room ocean front hotel. Chinook Winds Casino Resort is located on the beach in Lincoln City, Oregon at 1777 NW 44th St. and is owned and operated by the Confederated Tribes of Siletz Indians. For more information please visit http://www.chinookwindscasino.com or call 1-888-CHINOOK (244-6665).
###