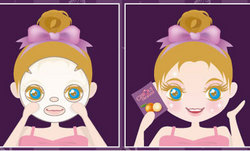 ChiQuí Beauté - Instant Happiness
Beverly Hills, CA (PRWEB) July 11, 2010
Vital Juice LA recently describes ChiQuí Beauté Citrus Happy Hydrating Mask as the best "takeout" they have seen in years, a spa in the pocket. Here is the reason why. Citrus Happy Hydrating Mask comes in a single serving packet with cottony paper mask, the mask is easy to be applied on the face and with its intensive hydrating ingredient Moist-24 and other natural herbal extracts, the mask instantly restores the hydration to the skin. The mask can fit in a purse or in your carry-on when on a flight, so always have the perfect skin whenever, wherever.
Typical facial masks come in a jar or a tube, some jars can dry up in a couple of months if they are not finished. Tubes are better, we just have no ideas how much is really left in the tube unless the tube is clear, so we always keep on hoping there is more and never gave up on squeezing it like tooth paste.
ChiQuí Beauté provides a solution to both. Open one pack when you need a relaxing treatment, the rest of it is sealed and fresh for next couple of years, and you can alternate between different types of facial masks as you like.
ChiQuí Beauté facial masks are all paraben-free, perservative-free, with all natural herbs and minerals.
$10 Coupon code: PR10DOLLAROFF Exp: 07/31/10
For any questions, please contact team(at)chiquibeaute(dot)com
# # #