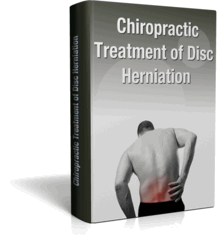 Gaining access to the secret insider's circle is essential for chiropractors to obtain a steady stream of referrals and new patients.
Denville, NJ (PRWEB) March 03, 2012
"The truth is, doctors refer to chiropractors they know, like and trust," said Chhoda. "There's a secret 'insider's circle' that no one talks about with referrals. If your chiropractic business is not a part of this transfer of patients and revenue, you are leaving a lot of money on the table without even knowing it."
Chhoda noted that becoming part of the inner circle is a multi-step process that begins with other healthcare providers. Chiropractors must gain the trust and respect of doctors and practitioners in related fields. He suggests utilizing CDs, videos and interviews with healthcare providers as a means of demonstrating how chiropractic services can benefit and complement treatment plans.
He likened the inner circle to a syndicate where members receive cross promotion, recognition and appreciation. Each business owner has an extensive number of customers with which they've built a rapport and Chhoda said chiropractors shouldn't forget the possibilities for patient referrals from neighborhood hair stylists, plumbers, carpet cleaners and accountants. Referrals can come from unforeseen sources and chiropractors should remain open to every option.
Chhoda said chiropractors must also be alert to the value of patient referrals. The large majority of patients base their choice of provider on the experiences of friends, families and neighbors. Those in private practice can build trust among patients through a variety of avenues. Chhoda suggests using a customizable patient newsletter solution such as chiropractic newsletter to highlight services, expertise, specialties and provide information.
Finally, Chhoda said every person should be viewed as a potential patient. "Your patient is not just your patient," said Chhoda. "Your patient is a buyer or a client. He or she goes to other establishments in your area. The question is, are they going to businesses that are a part of your syndicate?"
Gaining access to the secret insider's circle is essential for chiropractors to obtain a steady stream of referrals and new patients. Chhoda noted that a syndicate of mutually beneficial business owners and satisfied patients can result in an exponential explosion of new patients to keep practices profitable, even in a recessive economy.
Chhoda's office can be reached by phone at 201-535-4475. For more information, visit his website about chiropractic marketing.
ABOUT NITIN CHHODA
Nitin Chhoda is a licensed physical therapist, a doctor of physical therapy, and a certified strength and conditioning specialist. He's the author of "Total Activation: The New 5 Step Fitness Mantra" and "Marketing for Physical Therapy Clinics." He's been featured in numerous industry magazines, major radio and broadcast media, and is the founder of Referral Ignition training systems, Private Practice Summit, the Private Practice Formula and the Private Practice Mastermind group. Chhoda speaks extensively throughout the U.S., Canada and Asia. He's the creator of the Therapy Newsletter, along with Clinical Contact, a web-based service that boosts patient arrival rates.
# # #