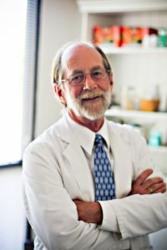 I will be referring my clients in need of chiropractic care to the DeVoss Chiropractic Office because I can trust in the work of Dr. DeVoss and trust his hands and his heart
Sunnyvale, CA (PRWEB) November 04, 2011
Sunnyvale chiropractic care, DeVoss Chiropractic Office announces a 50 percent discount on nutrition evaluation for new patients. Leading a healthy life is very important, as well as being aware of any steps needed to improve unhealthy habits and traits. With that in mind, DeVoss offers a wellness check for a discounted price this month.
DeVoss, Sunnyvale's chiropractor care office aims to help every patient achieve a fulfilling and healthy lifestyle through its chiropractic care and nutritional counseling. With its nutrition evaluation service, Dr. DeVoss will be able to assess the patient's current state of health and wellness and provide specific recommendations on nutritional supplements and healthy food choices. Patients will receive suggestions on supplements and vitamins that are customized to meet the individual's current health situation and needs.
This service usually costs $60 but throughout the month of November, patients can receive it for just $30 after filling out a simple Systems Survey Form.
"I will be referring my clients in need of chiropractic care to the DeVoss Chiropractic Office because I can trust in the work of Dr. DeVoss and trust his hands and his heart," said a satisfied customer of DeVoss Chiropractic Office.
For more information about DeVoss Chiropractic Office and its services and specials, call (650) 209-8486 or visit http://www.devoss.com.
About DeVoss Chiropractic Office
DeVoss Chiropractic provides exceptional chiropractic care to the southern peninsula communities of Sunnyvale , Mountain View and Santa Clara . Through their various chiropractic techniques, they can treat a variety of ailments including Carpal Tunnel, and chronic back pain. The knowledgeable and experienced staff at DeVoss Chiropractic Office will treat the source of your ailments with quality chiropractor care.
DeVoss Chiropractic also provides Nutritional Counseling, Corrective Exercises, Spinal & Postural Screenings, Lifestyle Advice, and Physiotherapy.
###