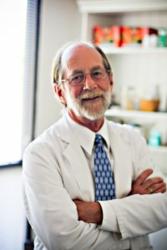 Wellness care provides a natural healing ability and avoids adding something to the body system
Sunnyvale, CA (PRWEB) April 24, 2012
Serving the Sunnyvale, Santa Clara and Mountain View communities, DeVoss Chiropractic Office provides a wellness coach service for chiropractic care and carpel tunnel treatment. Most importantly, DeVoss Chiropractic would like to discuss the benefits of wellness care by explaining the difference between wellness care and medical care.
"Wellness care provides a natural healing ability and avoids adding something to the body system. This care removes anything that might interfere with normal function, trusting that the body would know what to do if nothing were interfering with it," Dr. Scot DeVoss of DeVoss Chiropractic Office said. "It encourages a different change of lifestyle that conforms to natural healing and minimizes the need for invasive treatments, which should only be administered only when absolutely necessary. Standard medical care, on the other hand, seeks to treat a symptom by adding something from the outside--a medication, a surgery or procedure."
Both are common practices in the medical society, but wellness care positively ensures a longer and more natural health progress. Enhancing a lifestyle by following a different approach is often a better solution than choosing a drug that eliminates one problem while ignoring the side effects that may complicate recovery.
For example, a standard medical approach to high blood pressure is to prescribe a drug that lowers blood pressure. Although this will lower the blood pressure, the treatment ignores the underlying cause that is making blood pressure high.
"Wellness is a state of optimal conditions for normal function, and the wellness approach looks for underlying causes of any disturbance or disruption, which may or may not be causing symptoms at the time," DeVoss said. "The point is to make whatever interventions and lifestyle adjustments necessary to optimize conditions for normal function."
For more information about wellness care or any of DeVoss Chiropractic Office's services, call 650-209-8486, view the chiropractic care expert on the web at http://www.devoss.com or visit 489 E. Evelyn Ave. in Sunnyvale.
About DeVoss Chiropractic Office
DeVoss Chiropractic Office is dedicated to helping clients in the Sunnyvale, Santa Clara and Mountain View areas achieve their wellness objectives. Combining skill and expertise that span the entire chiropractic spectrum, Dr. B. Scot DeVoss teaches and practices the true principles of chiropractic wellness to ensure better health and a better way of life. Services include chiropractic care, nutritional counseling, corrective exercises, spinal and postural screenings, lifestyle advice and physiotherapy.