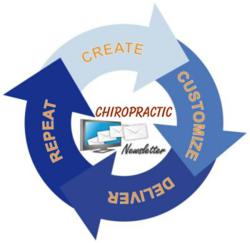 It's equally important to establish a written policy that explains to clients exactly what's expected of them and how delinquent accounts are handled.
Denville, NJ (PRWEB) March 01, 2012
Overdue bills, slow collections and a lack of payment by patients is severely affecting chiropractors throughout the nation. Chiropractors must collect their fees if their practices are to survive, but many simply turn delinquent accounts over to a collection agency. To assist doctors increase their bottom lines, chiropractic marketing expert, Nitin Chhoda, has announced the development of a new seven-point system to increase collections in a recessive economy.
"Office collections are the number one source of frustration for the chiropractors that I coach," said Chhoda. "Most chiropractic business rely on collection agencies, but chiropractors can save themselves time, effort and money by implementing seven simple in-house strategies to boost their collections."
Chhoda said the first step toward better collections is to establish a set of financial policies and follow them without exception. A written copy should be provided to patients so they know exactly what the practice's expectations are concerning payments.
Accepting multiple modes of payment for client convenience is a necessity in today's economy. The majority of patients will pay with a credit or debit card, and many utilize e-checks and online banking to pay their bills. Chhoda noted that many chiropractors use chiropractic marketing strategy by offering discounts for on-the-spot cash payments, an option that motivates many patients to pay at the time of service.
A pay-by-phone and SMS option such as Clinical Contact caters to a clientele that relies on mobile devices for virtually every aspect of their lives. Those paying by phone can provide debit or credit card numbers securely, while SMS options allow patients to pay on the go via their mobile devices.
It may seem a bit harsh, but Chhoda advises chiropractors to have patients pay for procedures in advance, and always have a credit card number on file for each client. The information can be obtained on the patient's intake form and they should be advised that their information will only be used as back up funding in the event of a past due balance.
The billing department may submit requests in a timely manner, but Chhoda said some insurance companies have been known to take up to 90 days to issue payments. He noted that practices should follow up with insurance providers on a weekly or bi-weekly basis. Don't wait to initiate contact when the payment is 30 days late.
Sometimes chiropractors will be required to issue a refund to patients and it should be accomplished quickly and efficiently. Doctors should show the same courtesy to patients and their refunds as they expect from their clients.
Finally, chiropractors can choose to contact patients directly through a variety of means, from letters and phone calls to emails and text messages. Chhoda said the process should begin with a letter, followed by a phone call or voicemail notifying them of the forthcoming letter. The call or voicemail should be timed to arrive a day before the letter. He noted that with the right timing, phone script and letter, most patients quickly pay their bill instead of ignoring the letter and phone call as a nuisance.
Chhoda said in today's mobile and electronically connected world, it's essential that chiropractors offer multiple ways for patients to pay their bills. It's equally important to establish a written policy that explains to clients exactly what's expected of them and how delinquent accounts are handled. He noted that practices that implemented his seven-point plan for collections saw a significant increase in their monthly revenues and experienced a clientele that was pleased with the convenience with which they could pay their bill.
Chhoda's office can be reached by phone at 201-535-4475. For more information, visit his website about chiropractic newsletter service.
ABOUT NITIN CHHODA
Nitin Chhoda is a licensed physical therapist, a doctor of physical therapy, and a certified strength and conditioning specialist. He's the author of "Total Activation: The New 5 Step Fitness Mantra" and "Marketing for Physical Therapy Clinics." He's been featured in numerous industry magazines, major radio and broadcast media, and is the founder of Referral Ignition training systems, Private Practice Summit, the Private Practice Formula and the Private Practice Mastermind group. Chhoda speaks extensively throughout the U.S., Canada and Asia. He's the creator of the Therapy Newsletter, along with Clinical Contact, a web-based service that boosts patient arrival rates.
###