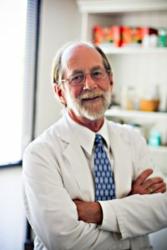 Your body has to go through a particular plan of care in order to repair itself correctly and fully
Sunnyvale, CA (PRWEB) August 30, 2012
Serving the Sunnyvale, Santa Clara and Mountain View communities, DeVoss Chiropractic Office is a wellness coach center for chiropractic services for carpal tunnel treatment and many other neuro-musculoskeletal nutritional conditions. The chiropractic office is currently offering three tips concerning the stages of chiropractic care.
Chiropractic care is like building a house--certain things have to happen in a particular order for everything to stand strong and work correctly. When building a house, if the owner tried to put up walls before creating a solid foundation, the walls would be weak and eventually collapse. If the owner tried to put on the roof before the walls were ready, the same problem would occur.
"The same is true for the body," Dr. Scot DeVoss of DeVoss Chiropractic Office said. "Your body has to go through a particular plan of care in order to repair itself correctly and fully."
DeVoss Chiropractic Office would like to take this opportunity to discuss the following tips for chiropractic care:
1) The first phase in chiropractic services should be relief or acute care. If patients are in pain when they come in to see the doctor, the first objective is to help them feel better. Depending on the severity of the problem, it is typical to need an active care schedule allowing the body to enhance the healing cycle. This cycle can be estimated at about one to three weeks depending on the severity of the problem.
2) The second phase of care should be corrective care, which allows muscles and other tissues to heal more completely, thereby helping to prevent injury and recurrence. It is typical to need care one to two times per week for three to 24 months, depending on the overall health of the patient and the severity of the problem.
3) The third phase of care should be wellness care. Once the body has recovered, true lasting healing begins; it is important to come in for periodic adjustments to avoid problems in the future. Usually, this only requires a quick visit to the chiropractor one to two times per month, based on the patient's lifestyle and goals.
"Once your body has fully healed, routine chiropractic care can help ensure that your physical problems do not return, and keep your body in optimal condition," Dr. DeVoss said. "Just like continuing an exercise program and eating well in order to sustain the benefits of exercise and proper diet, it is necessary to continue chiropractic care to ensure the health of your musculoskeletal system."
For more information about chiropractic care or any of DeVoss Chiropractic Office's services, call 650-209-8486, view the company on the Web at http://www.devoss.com or visit 489 E. Evelyn Ave. in Sunnyvale.
About DeVoss Chiropractic Office
DeVoss Chiropractic Office is dedicated to helping clients in the Sunnyvale, Santa Clara and Mountain View areas achieve their wellness objectives. Combining skill and expertise that spans the entire chiropractic spectrum, Dr. B. Scot DeVoss teaches and practices the true principles of chiropractic wellness to ensure better health and a better way of life. Services include back pain relief, nutrition counseling, corrective exercises, spinal and postural screenings, lifestyle advice and physiotherapy.