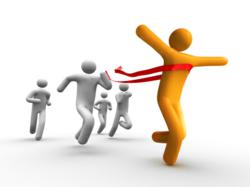 What would you do if your knew you could not fail?
(PRWEB) November 16, 2012
Chiropractic marketing expert doctor Aimee Hamilton has helped hundreds of chiropractors improve their marketing skills. Today chiropractors face a new challenge in chiropractic internet marketing, and many are not ready for the future that is headed their way.
Chiropractors along with the majority of small business owners have been slow to adjust to the way the public is searching for them. While many small business pay for expensive yellow page ads, while the public has moved to smart phones and internet based searches.
Doctor Aimee Hamilton commented that, "chiropractic internet marketing is a whole different ball game today. You really have to focus on producing high quality content that your readers are looking for, and you need to post that content in the areas where new clients are searching for you. Most doctors don't realize how important it is right now to spend time building their internet presence. They are going to be so far behind when decide to start that they may not be able to catch up."
She went on to say, "you need to create at least one good article each month, and you should be posting onto your website blog at least once per week. You should also consider posting patient testimonial videos on YouTube. If you stay consistent you will start to emerge as the market leader in your community, which may be the difference between financial success or failure in the future."
The number of people using the internet to find service providers is growing every day. Having a business presence there is becoming a necessity today. The internet is one of the best low cost ways to reach thousands of new clients in your area, and the numbers will continue to grow.
Doctor Aimee remarked, "Smart phones are going to change the way everyone lives their lives over the next five years. New programs such as Apple's SIRI are going to allow every person to access the internet with their own voice. You will no longer have to know how to use a computer. The computer will work for you. There are some amazing changes coming."
For more information you can visit Doctor Hamilton's website at Inception Chiropractic Websites Blog. There you will find a great deal of information about chiropractic internet marketing that will help to guide you on your path.