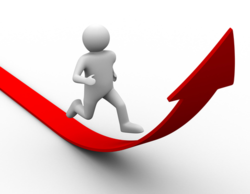 Finally a free Top of the Line Marketing Resource for Chiropractic Offices.
Clinton, IA (PRWEB) November 18, 2012
Chiropractic marketing can be an expensive adventure for most doctors. There are a number of different outlets available, but most come with a large price tag. Doctor Aimee Hamilton of Inception Chiropractic Websites has been working over the last two years to develop a free marketing website for chiropractors.
When contacted at her office Doctor Hamilton said, "It's time for the chiropractic profession to start reaching the people that so desperately need help. Chiropractic doctors are not given the education they need to be able to communicate the skills they have with the public. The majority of their time in school is dedicated to learning how to be a great doctor, and they are left without the business skills they need."
Doctor Hamilton went on to say that, "Chiropractors are almost forced to spend thousands of dollars each year to gain an education in business marketing. My hope with the release of the free Inception Chiropractic Marketing website is that every chiropractor has access to the best marketing advice available. The website lays out all the things I did to reach out into my local community."
While in practice doctor Hamilton built a 500 visit per week practice in just over three years of time by consistently teaching and educating the people in her community. Her practice had an average of eighty new patients each month, and she has worked with hundreds of chiropractors over the years to help them boost their results.
Doctor Hamilton remarked, "The healthcare choices that we all face today are complex, and the mainstream media is overloaded with traditional messages. A growing number of people today are looking for alternative choices, but they are not sure where to turn. The chiropractic message is amazing, but most chiropractors don't know how to tell the story."
If you are looking for help in the area of chiropractic marketing the Inception Chiropractic Marketing website provides in-depth instruction on a number of different programs that you can implement in your clinic. The website is free, and Doctor Hamilton encourages others to add their thoughts and ideas to the website.
Doctor Hamilton's team at Inception Chiropractic Websites is credited for helping to design this free website. Inception Websites offers chiropractors a turn key solution to internet marketing.
If you would like more information about Doctor Hamilton and the services she offers you can visit her company website at http://www.Inception-Chiropractic-Websites.