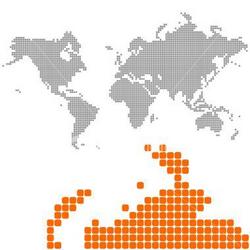 Atlanta, GA (PRWEB) December 22, 2008
Web 2.0 chiropractic marketing expert, Dr. Matthew Loop, has officially endorsed social media as a way of exploding practice growth to get the financial results many chiropractors are seeking. His widely acclaimed "Social Media Elite" video training series provides an insider web 2.0 learning system and mentoring program above and beyond any other. Dr. Matthew is recognized as the chiropractic industry leader at bringing proven, strategic internet marketing methods to the masses of struggling chiropractors. He lives his life with a high degree of passion for helping others live the prosperous life they deserve while showing doctors how to create multiple sources of income from the online social media revolution that's sweeping the globe.
With this in mind, he's always working to provide more value and has boatloads of resources in place to help fellow chiropractors become highly profitable using the internet, social networks, and advanced web 2.0 technology! Dr. Matthew Loop created this system almost three years ago and was the first (and still is the only) consultant to harness the power of social media, video marketing, social networking for new patient generation. His step-by-step system can be credited with re-shaping the outdated chiropractic marketing paradigm literally overnight. Attracting patients from Myspace, YouTube, Facebook, Twitter, LinkedIn, etc. can actually be a goldmine in disguise.
Dr. Matthew's Web 2.0 video training boot-camp provides a proven business and marketing strategy that guarantees results to help you quickly realize your practice goals and aspirations. It doesn't matter if you're marketing your chiropractic office, a book, or an online information product. This incredible new patient and residual income generation system provides you, the business owner, the tools to drive large amounts of visitors to your office, website, or sales page.
Any chiropractic practice owner will be astonished with the time-tested results of integrating the "Social Media Elite" course into their marketing arsenal. This inexpensive and highly effective social media video training course is helping countless chiropractors get more patients and make truckloads more money on a day-to-day basis.
This system is very affordable, user friendly and gets highly-targeted prospects and potential patients hunting you down. It's a ridiculously simple step-by-step program that guides you by the hand, leading you every step of the way. In little time, your phone can be ringing with potential new patients that are eager to speak to you because they saw you on a YouTube video or social network. It's as if they feel like they know you before even setting-foot in your office. More importantly, they are interested in how you can help them with their problems now that you've captured their attention.
Since the chiropractic field is so competitive, more chiropractors are coming aboard in large quantities and investing in Dr. Matthew's "Social Media Elite" web 2.0 video trainings. This course gives you the ultimate competitive edge that you need in a lagging economy where hopes and dreams are getting flushed down the tubes daily. This innovative approach to marketing in the "new-age" offers the average chiropractor and other entrepreneurs the power to create a bright future of abundance in all areas.
Visit DCincome.com right now for more information.
# # #