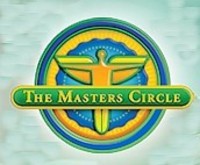 Who you are determines how well what you do works – Success comes from you, not to you.
Jericho, NY (Vocus) September 22, 2010
The Masters Circle, a national/international organization focusing upon chiropractic marketing, management, and continuing education, conducts their annual Super Conference in Orlando this week. This Super Conference presents 4 full days of integrated physical activity and seminar based training sessions.
The Masters Circle presents powerful, highly impactful chiropractic seminars with one annual Super Conference each year where all members gather together to explore every aspect of practice growth and personal empowerment. This Seminar features nationally renowned Chiropractic superstars who motivate, stimulate, inform and inspire participants toward peak performance. This seminar also provides separate sessions for the Doctors of Chiropractic and individual training for the Chiropractic Assistants. Topics range from procedural efficiency to business acumen to prosperity consciousness.
The Masters Circle is a highly specialized and unique Leadership Training and Practice Building organization that has revolutionized the traditional management consulting for chiropractors' model, so common in our profession today. The difference lies in the fact that while most organizations are only "Strategy-Based," meaning they simply tell you what to do, The Masters Circle is "Identity-Based™" meaning that we also coach you on who to be, so that what you attempt to do becomes effective.
The Masters Circle is a community for chiropractors who want to make the most of themselves and their opportunities in practice. Our approach differs from most management companies in that we concentrate on helping you improve yourself so that your efforts accomplish more. Our web site provides comprehensive multi-media tools including The Masters Circle TV as well as a full time chiropractic coaching staff to assist members in every facet of their professional development.
Through personal growth exercises like affirmation, goal-setting, visualization and numerous other techniques for self-development, you will reinvent yourself as a new and improved version of you. Then, when you apply the tools of practice building, you have more raw materials to work with and your results reflect it. "Who you are determines how well what you do works – Success comes from you, not to you." Visit The Masters Circle for more information.
###