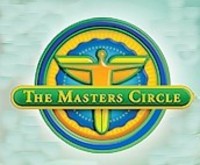 Chiropractic Heroes – Past, Present and Future
Jericho, NY (Vocus) October 27, 2010
The Masters Circle's Tenth Anniversary SuperConference for the entire chiropractic profession once again raised the bar and exceeded everyone's expectations. Doctors of Chiropractic, Chiropractic Assistants, guests, invited dignitaries, college presidents and student interns from around the globe joined together to celebrate and embrace the science, art and philosophy of Chiropractic.
Drs. Bob Hoffman and Dennis Perman set out with the intention of creating an event that would heighten standards, rekindle passion and inspire greatness. Attendees witnessed another carefully planned, well orchestrated, and masterfully performed "Broadway" like seminar that The Masters Circle is famous for.
The event kicked off with fun filled physical activities! Beach Olympics and a Golf Tournament launched the seminar and created an overwhelming sense of camaraderie and team spirit that was carried throughout the weekend.
In an exciting new format, SuperConference began with four separate Chiropractic Continuing Education tracks where participants could select their course of study and receive six credits over the course of three evenings:

Dr. Claudia Anrig – Pediatrics
Dr. Tedd Koren – Technique
Dr. Dane Donohue – Wellness
Bharon Hoag – Coding and Compliance
SuperConference, entitled "Chiropractic Heroes – Past, Present and Future," featured some of the profession's greatest heroes. Nineteen separate programs, taught by the profession's leaders and the elite coaching team of The Masters Circle, graced the stage. Dr. Gerry Clum delivered another eloquent presentation highlighting an emotional topic in chiropractic – "Is the Subluxation a Historical Footnote?" General Becky Halstead stole the show with her empowering words on leadership and commitment and gave everyone a clear vision on how (and why) chiropractic is going to play a leading role in the future of America's healthcare.
Chiropractic science, art and philosophy are common themes at Masters Circle events, and SuperConference was no exception. Dr. Patrick Gentempo's class, "Think!" provided the audience with inspiration and motivation designed to rekindle passion and unlock chiropractic potential while Bill Esteb spoke from the patient's point of view and provided an eye opening perspective on all aspects of personal growth and practice success.
This year's SuperConference offered a pivotal turning point for chiropractors seeking to thrive in years ahead. Best selling author, Dr. Jason Deitch, shared his passion and experience on how to turn an ordinary practice into an extraordinary practice by incorporating simple social networking strategies with your current chiropractic marketing efforts. Dr. Brad Glowaki helped the audience explore how connecting to the Corporate World could provide doctors with an endless stream of new patients.
Dr. Jay Holder explained the importance of correcting subluxations specifically, and resisting the impulse to over-adjust. By giving the body exactly what it needs without unnecessary input, the natural ability of the body to function proceeds unimpeded, leading to quicker and more thorough healing.
It was an exciting time as prestigious awards were given out to Dr. Ray Kent (USA Chiropractor of the Year), Dr. Atle Torstensen (International Chiropractor of the Year), Dr. Clayton Roach (Canadian Chiropractor of the Year) and Dr. Martha Nessler (Winners Circle Chiropractor of the Year) for their professionalism, integrity, clinical competence, personal growth, practice growth and outstanding achievement in the profession.
In addition to these spectacular awards, during a ceremony officiated by Drs. Gerry Clum, Bob Hoffman and Michelle Turk, Ms. Ruth Carlson received the honor of being Valedictorian as the next class of Chiropractic Assistants received their Certificate of Professional Achievement in a program co-sponsored by Life Chiropractic College West.
It was an exciting time as the results of the New Patient Challenge (which began in March) were revealed! In an effort to bring chiropractic to as many people as possible, and with a lot of hard work, commitment and dedication, TMC Members celebrated as they learned that they attracted an average of over 1000 more new patients per month this year as compared to the same time period last year!
In the emotional conclusion of the event, entitled "Passing of the Torch," an Olympic Torch was passed from Dr. Dick Versendaal (Chiropractic Hero – Past) to Dr. Lee Wood (Chiropractic Hero – Present) to Dr. Kurt Price (Chiropractic Hero – Future). In a very symbolic ceremony, these three unstoppable doctors collectively demonstrated how all DCs can consistently produce the miracles chiropractic is famous for and witness dreams come true. All in attendance were asked to maintain and protect the sacred trust of chiropractic now and in the future.
The remainder of 2010 plans to be an exciting year as The Masters Circle find themselves in Barcelona, Spain for the first time ever! The vision to build a worldwide, quality-of-life driven health care delivery system featuring chiropractic in the leading role continues to build momentum and expand! The Masters Circle is committed to their mission to help as many Chiropractors as possible build the practices of their dreams and the best lifestyles they can imagine. They continue to be on purpose by being examples of, and helping others achieve happiness, success and fulfillment through personal growth and professional excellence. Find out more about The Masters Circle chiropractic marketing, coaching, and continuing education programs at our web site.
# # #