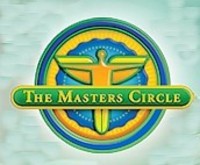 Reconnecting Your Purpose and Your Passion
Jericho, NY (Vocus) November 9, 2010
The Masters Circle will hold its fifth European seminar November 12-13 in Barcelona. Entitled "Reconnecting Your Purpose and Your Passion," it will focus on all aspects of chiropractic practice, including powerful patient communication techniques, chiropractic marketing, chiropractic philosophy, personal growth, and will feature a special guest appearance from extremity adjusting experts Drs. Atle and Atle, who will train those in attendance to improve and master their clinical skills.
Doctors of Chiropractic, Chiropractic Assistants, guests, invited dignitaries, college presidents and student interns from around the globe will join together to celebrate and embrace the science, art and philosophy of Chiropractic.
Seminar leaders Drs. Bob Hoffman and Dennis Perman intend to create an event that will heighten standards, rekindle passion and inspire greatness.
The two-day program will include:

Dr. Alan Rousso – Reporting Your Findings With Passion!
Dr. Lee Wood – The Purpose Driven Practice
Dr. Bob Hoffman – Connecting To The Power of Why, Adjustment With Something Extra
Dr. Dennis Perman – Nine Ways To Success, Extraordinary Patient Compiance
In addition, there will be a special panel called "Inside The Masters Studio" where three outstanding members will be interviewed by Dr. Hoffman about their tools and strategies for success.
All doctors and staff will also participate in a unique interactive learning exercise, called "Skill Mills," which is comprised of three rapid-fire classes on philosophy and office procedure. While this program does not qualify for chiropractic continuing education credits in Europe, it is the epitome of chiropractic continuing education, some of the most practical tips and pointers for practice efficiency and growth available.
The vision to build a worldwide, quality-of-life driven health care delivery system featuring chiropractic in the leading role continues to build momentum and expand! The Masters Circle is committed to their mission to help as many Chiropractors as possible build the practices of their dreams and the best lifestyles they can imagine. They continue to be on purpose by being examples of, and helping others achieve happiness, success and fulfillment through personal growth and professional excellence. Find out more about The Masters Circle chiropractic marketing, coaching, and continuing education programs at our web site.
About Us -
The Masters Circle is a coaching and leadership company that helps chiropractors build great practices and great lives by serving people with the science, philosophy and art of chiropractic. Founded in 2001, The Masters Circle vision is a worldwide quality-of-life driven health care delivery system with chiropractic in the leading role. With its unique custom-tailored coaching and Identity-Based approach, TMC helps to raise the standards and the consciousness of the profession, through two national and two international seminars annually, as well as dozens of one-day intensives, teleclasses, masterminds and private coaching sessions which provide the information and motivation necessary to succeed in today's health and wellness marketplace.
Members have access to unlimited coaching, the world's largest online video success library for chiropractors (TMCtv) and audiovisual tutorials that cover every aspect of practice building and practice management success. Ideal members include new graduates, doctors who need training in practice building and practice management, and established practitioners who want to expand their impact and develop themselves into community wellness leaders. Contact The Masters Circle at 800-451-4514, or go to http://www.themasterscircle.com
###