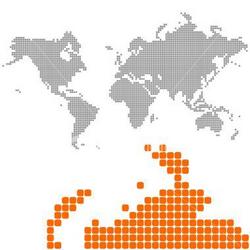 The fastest and easiest way for chiropractors to make legitimate money online, resulting in more time, freedom, and flexibility.
Atlanta, GA (PRWEB) October 19, 2009
Matthew Loop, DC is proud to announce the release of a new, highly anticipated program designed to show chiropractors how to establish multiple lucrative streams of online income to supplement their practices. The DCincome Club was created to show doctors and other professionals how to set up and run a profitable web-based affiliate marketing business using the internet, as a means of having more security in today's rocky economy.
According to chiropractic marketing coach, Dr. Loop, the DCincome Club is "The fastest and easiest way for chiropractors to make legitimate money online, resulting in more time, freedom, and flexibility." He also says that this system is "The shortest path to online wealth creation that I have personally found."
It is important to note that this program is not about MLM, pyramid, or "get rich quick" schemes. What is offered is a blueprint that can be followed by any chiropractor in the country, regardless of online skill level, for creating a secondary source of income through affiliate marketing on the internet. Most major corporations use this type of marketing to drive-in billions of dollars in sales each year. Some well-known examples include Target, Nike, Best Buy, Macy's and American Express.
Internet marketing for chiropractors (specifically affiliate marketing) can consist of marketing virtually any product that the chiropractor believes in through an affiliate website that runs 24/7 and requires little hands on participation in some cases. The doctor can go part-time or full-time and can run the business from anywhere as long as he/she has a laptop.
With affiliate marketing there's no need to stock inventory, there are no products to ship, there's no recruiting, no selling, there's very low start-up cost, there's no worrying about collecting payments from customers, and money can be made almost immediately. Commissions on each sale are paid monthly to the affiliate (the chiropractor) directly from the company selling the products.
The DCincome Club is truly a never-before-seen club that was envisioned by Dr. Loop as a means of helping his fellow chiropractors get out of the rut of low insurance payments. These poor insurance reimbursements rarely approach the value of what these doctors do for their patients. The DCincome Club is for doctors of all types including those that practice because they love what they do or because they have some success, but need a secondary source of income.
Any chiropractor interested in learning more about the DCincome Club and what it has to offer may obtain more information by visiting DCincomeClub.com
###