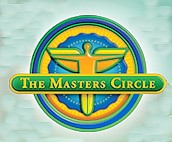 We Live by One Simple Measure of Success.... YOURS!
Jericho , NY (Vocus/PRWEB) February 22, 2011
The Masters Circle brings their motivating message to the Intercontinental Hotel in Chicago March 10-12, 2011 with their newest chiropractic seminar program, "The Ten Essential Elements of Practice Expansion for 2011 and Beyond."
Five outstanding guest speakers will share their latest ideas on practice development -- Dr. Gerry Clum, who has completed his tenure as President of Life Chiropractic College West, will present "Ten Health Care Related Trends To Watch in 2011;" Dr. Mitch Mally, one of the world's foremost authorities on extremity adjusting, will provide a workshop on the adjustment of the foot and ankle; Dr. Martha Nessler will reveal her potent new patient attraction and chiropractic marketing secrets in "Marketing Bonanza;" Dr. Dane Donohue will discuss his extraordinary Eight Weeks To Wellness program in "Results Matter;" and the venerable Dr. Dick Versendaal will offer insights into the subtleties of the healing process in "Where Inspiration Comes From."
In addition, The Masters Circle faculty will teach report of findings training, office procedure mastery, chiropractic practice building and chiropractic philosophy, and there will even be a special interactive "Power-Learning" session taught by the Winners Circle members, some of TMC's highest achievers. It's a powerful program of procedure, philosophy, personal growth and prosperity, an opportunity to rub shoulders with some of the most prominent and influential doctors of chiropractic in the profession.
There will also be a special Master Mind just for chiropractic assistants, concentrating on excellent office procedures, enforcing policies and people skills to enhance the patient's experience.
Participants will have the opportunity to talk with The Masters Circle consulting team, experts in chiropractic coaching, to get questions answered, problems solved and new ideas discussed. "The Ten Essential Elements" is designed to inspire all in attendance to feel more excitement and a stronger sense of commitment about providing chiropractic care for their patients and their communities.
About The Masters Circle
The Masters Circle is a coaching and leadership company that helps chiropractors build great practices and great lives by serving people with the science, philosophy and art of chiropractic. Founded in 2001, The Masters Circle vision is a worldwide quality-of-life driven health care delivery system with chiropractic in the leading role. With its unique custom-tailored coaching and Identity-Based approach, TMC helps to raise the standards and the consciousness of the profession, through two national and two international seminars annually, as well as dozens of one-day intensives, teleclasses, masterminds and private coaching sessions which provide the information and motivation necessary to succeed in today's health and wellness marketplace.
Members have access to unlimited coaching, the world's largest online video success library for chiropractors (TMCtv) and audiovisual tutorials that cover every aspect of practice building and practice management success. Ideal members include new graduates, doctors who need training in practice building and practice management, and established practitioners who want to expand their impact and develop themselves into community wellness leaders. Contact The Masters Circle at 800-451-4514.
###