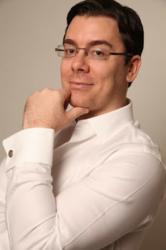 Patients are actually leaving doctors that cling to older forms of marketing and communication because they can no longer relate.
Atlanta, GA (PRWEB) December 04, 2012
Social media revenue strategist and internet expert, Dr. Matthew Loop, is proud to announce the relaunch of the most visited marketing blog in chiropractic. His popular website is frequented by doctors from all over the world who want to serve more, earn more, and give back. The blog was started several years ago and rapidly gained fame in the profession because of the revolutionary social media marketing strategies it showcased. At the time, very few chiropractors were using social media the right way and maximizing its full potential.
From his Atlanta office, Dr. Loop commented, "Every chiropractor needs this vital practice-building information. Social media is no longer an option. Patients are actually leaving doctors that cling to older forms of marketing and communication because they can no longer relate. This is the hard reality that can no longer be ignored. The trainings available on my blog and in my products / programs solve this critical problem and get doctors up-to-speed fast. They also produce TANGIBLE practice growth and retention results. Some doctors note an extra 7-10 new patients per month because of what they learn, other doctors start seeing an extra 25-30! Every office is different, however, chiropractors that implement these proven methods can expect to see substantial growth. The formula I discovered works with any type of practice, too."
He went on to say, "In spite of what the media would like you to believe about the economy, we live in a phenomenal time. There's enormous opportunity and abundance for chiropractors wanting to make a big impact. Be careful where you get your marketing information from, though. Chiropractic journals and industry magazines are usually 1-2 years behind the times. It's sad, but true. They seem to consistently publish outdated content. Social media practice marketing is a great example of where they're just out of touch. Doctors need fresh and current information that's updated regularly by in-the-trenches chiropractors who've actually built six and seven figure practices using the web. This is what you'll find on our chiropractic blog."
Dr. Loop is committed to helping fellow chiropractors live the lives they've always imagined so they can experience more and pay it forward. He's built a culture and online community where DC's can go to educate themselves on the best way to harness new technology / media to rapidly attract new patients. There's no other social media resource like it in the profession, not even close.
Chiropractors interested in growing their practice by 50% or more in the next few months, or who just want to create new revenue streams with social media, should visit his blog at http://DCincome.com/blog . On the site, doctors can find valuable free video tutorials, a success store and much more.
Dr. Loop's free blogging success blueprint can also be found at http://DCincome.com . This free document has been downloaded by over 7,300 chiropractors and reveals how to create a top ranking, high-traffic blog that Google loves which consistently brings new patients into the office.