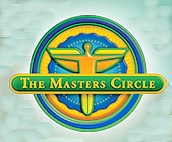 Define Your Purpose
Jericho , NY (PRWEB) April 26, 2011
The Masters Circle's summer tour brings their famous chiropractic seminars to 12 cities in the US in addition to seminars in Toronto CA and London UK. The courses in these seminars have been certified for chiropractic continuing education by Life Chiropractic College West, depending of course on each state's policy, and will be held in Chicago, Seattle, Minneapolis, Madison Wisconsin, Richmond Virginia, Indianapolis, San Francisco, New Jersey, Nashville, Overland Park Kansas, Philadelphia, and Tampa.
By taking these shows to twelve states and two other countries, The Masters Circle demonstrates its commitment to DCs throughout North America and Europe in providing cutting edge chiropractic seminars.
Subject matter for the two series of classes includes a format for an exceptional patient experience at the report of findings, tools for improving adjusting technique, patient-centered patient education, advanced techniques in group presentation, concepts in chiropractic practice philosophy, and much more, presented in a fast-paced, easy-to-implement style. Note packets are included, and those who wish to arrange for continuing education credits can easily and inexpensively do so.
"Continuing education does not have to be dull or redundant," Dr. Hoffman asserted. "These programs are entertaining, informative, and provide practical material you can use in your practice the very next day."
About The Masters Circle
The Masters Circle is a chiropractic marketing, coaching, and practice building company that helps chiropractors build great practices and great lives by serving people with the science, philosophy and art of chiropractic. Founded in 2001, The Masters Circle vision is a worldwide quality-of-life driven health care delivery system with chiropractic in the leading role. With its unique custom-tailored coaching and Identity-Based approach, TMC helps to raise the standards and the consciousness of the profession, through two national and two international seminars annually, as well as dozens of one-day intensives, teleclasses, masterminds and private coaching sessions which provide the information and motivation necessary to succeed in today's health and wellness marketplace.
Members have access to unlimited coaching, the world's largest online video success library for chiropractors (TMCtv) and audiovisual tutorials that cover every aspect of practice building and practice management success. Ideal members include new graduates, doctors who need training in practice building and practice management, and established practitioners who want to expand their impact and develop themselves into community wellness leaders. Contact The Masters Circle at 800-451-4514, or go to TheMastersCircle.com.
###