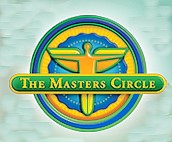 Chiropractors - reclaim your edge
Jericho, NY (PRWEB) September 06, 2011
The Masters Circle annual Super Conference (Sept 15-17) entitled "Reclaim Your Edge," is themed around sharpening chiropractic skills in all aspects of practice fulfillment – improving clinical results, refining communication to create effective and ethical chiropractic marketing, and learning how to apply our unique philosophy, science and art to help more people and become more successful in every way.
Strategies for personal and professional development will be explored in tremendous detail and from many perspectives. Thirteen presenters, all experts in their fields, will cover every aspect of personal growth, professional excellence and practice success – superstars of the academic community, like #1 sought after speaker Dan Murphy and new president Brian Kelly from Life Chiropractic College West – master healers like Dick Versendaal (founder of CRA), Tedd Koren (founder of KST), and Dane Donohue and Denise Chranowski (founders of 8 Weeks to Wellness) – philosophers like Patrick Gentempo (founder of CLA), Billy DeMoss (founder of Cal-Jam), Bob Hoffman and Dennis Perman (founders of The Masters Circle), and Miles Bodzin (founder of CashPractice.com) -- and world leaders like Gerry Clum (President of Life West for 30 years) and Michael Flynn (president of the World Federation of Chiropractic).
This extraordinary collection of leaders and authorities will share a depth of insight into the contemporary chiropractic practice, and the course structure makes it suitable for chiropractic continuing education – yet the content is stimulating, visionary, and reflective of the finest thinking in the chiropractic profession today.
In spite of challenging market conditions, chiropractic pride and passion are in full gear at The Masters Circle's Eleventh Annual SuperConference, designed to help you "Reclaim Your Edge!"
About The Masters Circle
The Masters Circle is a coaching and leadership company that helps chiropractors build great practices and great lives by serving people with the science, philosophy and art of chiropractic. Founded in 2001, The Masters Circle vision is a worldwide quality-of-life driven health care delivery system with chiropractic in the leading role. With its unique custom-tailored coaching and Identity-Based approach, TMC helps to raise the standards and the consciousness of the profession, through two national and two international seminars annually, as well as dozens of one-day intensives, teleclasses, masterminds and private coaching sessions which provide the information and motivation necessary to succeed in today's health and wellness marketplace.
Members have access to unlimited coaching, the world's largest online video success library for chiropractors (TMCtv) and audiovisual tutorials that cover every aspect of chiropractic practice building and practice management success. Ideal members include new graduates, doctors who need training in practice building and practice management, and established practitioners who want to expand their impact and develop themselves into community wellness leaders.
# # #