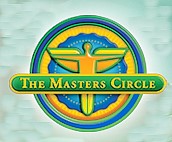 We live by one simple measure of success... Yours!
Jericho , NY (PRWEB) October 03, 2011
September 15-17, 2011 marked the Eleventh Annual Masters Circle SuperConference in Orlando, Florida, where chiropractors, wellness professionals and their staffs enjoyed a diverse and stimulating series of lectures by top experts in each field.
Life West Professor Dan Murphy spoke about The Edge of Chiropractic Science and The Neurology of Health, while CLA's Patrick Gentempo talked about The Edge Of Leadership. World leaders like Gerry Clum and Michael Flynn spoke on global trends in chiropractic, while master healers like Dick Versendaal and Tedd Koren shared remarkable insights into the healing process and the role of the doctor.
Bob Hoffman, who produced the chiropractic seminar, spoke about professional excellence, and Dennis Perman revealed new models from his research on the unified field theory of success. Brian Kelly and Bill DeMoss gave their perspectives on chiropractic principle and philosophy, and wellness entrepreneurs like Dane Donohue, Denise Chranowski and Miles Bodzin described their systems and protocols for wellness case management.
Chiropractic's 116th birthday was celebrated with a cake and a "Happy Birthday" song, and finally Dr. Hoffman's recap brought the program to a fitting climax with a step by step action list to synthesize the content of the weekend into a specific strategy, to rekindle your inner fire to bring the message of health and wellness to more people, and to be more fulfilled in your service to your community and beyond. As a bonus, up to fourteen credits of chiropractic continuing education were provided at no additional charge.
Four doctors were recognized with the prestigious Chiropractor of the Year award -- Kurt Price from Arlington, Tennessee; Peter Carstens from Aalborg, Denmark; Anton Stas from Valkenswaard, Netherlands; and Denise Mathre from Jackson, California. Also, Jeremy Perman of Northport, New York was named TMC Employee of the Year.
With the world class line-up of presenters, the multimedia show with video, slides, music and dance, the blend of traditional chiropractic with a powerful vision for the future, and the love and warmth of the members and guests, it was a peak experience for those in attendance, chockfull of intellectual stimulation, philosophical grounding, camaraderie, motivation and fun, and most importantly, inspiration for participants to express their full potential and help as many people as possible. The Twelfth Annual SuperConference 2012 is planned for October 4-6, 2012.
About The Masters Circle
The Masters Circle is a coaching and leadership company that helps chiropractors build great practices and great lives by serving people with the science, philosophy and art of chiropractic. Founded in 2001, The Masters Circle vision is a worldwide quality-of-life driven health care delivery system with chiropractic in the leading role. With its unique custom-tailored coaching and Identity-Based approach, TMC helps to raise the standards and the consciousness of the profession, through national and international seminars, as well as one-day intensives, teleclasses, masterminds and private coaching sessions which provide the information and motivation necessary to succeed in today's health and wellness marketplace.
Members have access to unlimited coaching, the world's largest online video success library for chiropractors (TMCtv) and audiovisual tutorials that cover every aspect of chiropractic practice building and practice management success. Ideal members include new graduates, doctors who need training in practice building and practice management, and established practitioners who want to expand their impact and develop themselves into community wellness leaders.
###