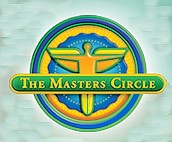 We Live by One Simple Measure of Success... YOURS!
Jericho, NY (PRWEB) January 26, 2012
The Masters Circle, the chiropractic seminars and marketing company, will launch its 2012 seminar program, "Tools of Mastery 2012" February 10-11 in Las Vegas. Subject matter will include success principles, clinical protocols and adjusting technique, ethical and effective office procedures and chiropractic philosophy.
Participants will include both current TMC members and guests who want to learn more about success in chiropractic practice. All attendees will receive a seminar workbook, including over forty pages of cutting edge material on chiropractic practice management, personal growth and development, and practical topics like patient education and marketing.
The "Tools of Mastery 2012" tour will include, in addition to Las Vegas, Chicago (March 23-24), Philadelphia (April 27-28) and London (May 4-5.)
Dr. Bob Hoffman, co-founder of The Masters Circle, said, "Our intention is to increase the personalized, hands-on time we invest in our members and our profession, and expanding our seminar program makes it possible for us to get up close and personal with doctors of chiropractic from all over the world."
Known as the premier coaching and consulting firms in chiropractic, The Masters Circle remains at the forefront of chiropractic seminar companies, producing entertaining, educational and empowering programs that inspire as well as inform. If you wish to attend one of these events, please contact Stephanie at 800-451-4514.
About The Masters Circle
The Masters Circle is a coaching and leadership company that helps chiropractors build great practices and great lives by serving people with the science, philosophy and art of chiropractic. Founded in 2001, The Masters Circle vision is a worldwide quality-of-life driven health care delivery system with chiropractic in the leading role. With its unique custom-tailored coaching and Identity-Based™ approach, TMC helps to raise the standards and the consciousness of the profession, through seven US and two international seminars annually, as well as dozens of one-day intensives, teleclasses, masterminds and private coaching sessions which provide the information and motivation necessary to succeed in today's health and wellness marketplace.
Members have access to unlimited coaching, the world's largest online video success library for chiropractors (TMCtv) and audiovisual tutorials that cover every aspect of chiropractic practice building and practice management success. Ideal members include new graduates, doctors who need training in practice building and practice management, and established practitioners who want to expand their impact and develop themselves into community wellness leaders.
###