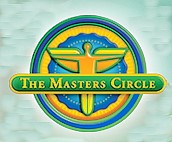 helping Chiropractors to reconnect their purpose and their passion
Jericho , NY (PRWEB) July 05, 2011
A brand new chiropractic seminar on creating your optimal wellness practice will be presented in twelve web modules by leading experts in chiropractic practice management and wellness.
Dr. Bob Hoffman, president and CEO of The Masters Circle, and Dr. Dane Donohue, founder of "Eight Weeks To Wellness," will collaborate on a new low-cost webinar series starting in July, designed to spell out the nuts and bolts of developing a wellness practice.
In twelve weekly classes over the next three months, participating doctors will learn how to move their chiropractic practice toward serving the needs of a marketplace that is clamoring for more information on improving their health and quality of life. Addressing subject matter like clinical certainty, building an all-star team, attracting new patients and instituting office procedures that will establish the best possible patient compliance through better education, this course is constructed to guide chiropractors to becoming trusted health and wellness leaders in their communities.
Dr. Donohue runs one of the most successful wellness practices in the world, integrating chiropractic, exercise, nutrition, massage, and stress reduction techniques into a cohesive package that changes patients' lives and invites referrals from all other local health professionals. Dr. Hoffman ran a mega-volume practice, has served as ICA President and has been the leader of The Masters Circle for over ten years, coaching thousands of chiropractors to greater achievement.
Utilizing the latest technology, each webinar will be recorded and made available to participants for review. And, the first 100 to register by emailing Stephanie(at)themasterscircle(dot)com will also receive bonus gifts like the best-selling "Wellness Orientation Workshop" and "The Business Of Chiropractic" albums and a special private mastermind with Bob and Dane at the Masters Circle Super Conference in Orlando in September.
Successful chiropractic practice management and chiropractic marketing depend on implementing systems that work, and then infusing them with the passion and energy that causes people to engage and follow through. The Ultimate Chiropractic Transformation Program will deliver on this promise and then some, by helping you rejuvenate yourself so you can turn your practice into your dream.
About The Masters Circle
The Masters Circle is a coaching and leadership company that helps chiropractors build great practices and great lives by serving people with the science, philosophy and art of chiropractic. Founded in 2001, The Masters Circle vision is a worldwide quality-of-life driven health care delivery system with chiropractic in the leading role. With its unique custom-tailored coaching and Identity-Based approach, TMC helps to raise the standards and the consciousness of the profession, through two national and two international seminars annually, as well as dozens of one-day intensives, teleclasses, webinars, masterminds and private coaching sessions which provide the information and motivation necessary to succeed in today's health and wellness marketplace.
Members have access to unlimited coaching, the world's largest online video success library for chiropractors (TMCtv) and audiovisual tutorials that cover every aspect of practice building and practice management success. Ideal members include new graduates, doctors who need training in practice building and practice management, and established practitioners who want to expand their impact and develop themselves into community wellness leaders.
###