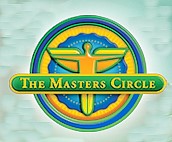 We Live by One Simple Measure of Success.... Yours!
Jericho , NY (PRWEB) November 30, 2011
The Masters Circle's expanded chiropractic seminar programs provide Doctors of chiropractic in five different bases across the US and Europe with access to these acclaimed new chiropractic training programs, designed to help participants improve their practices and do more good for their communities.
Chiropractic seminars are now planned for Las Vegas (February and May,) Chicago (March and June,) Philadelphia (April and July,) London (May and October,) and the annual SuperConference in Orlando in October, making nine events in all.
Planned subject matter includes chiropractic marketing, patient education and compliance, ethical and effective office procedures, clinical adjusting technique, and chiropractic philosophy.
The schedule was expanded in response to feedback from TMC members and guests, calling for more intimate programs and more time with the co-founders and seminar leaders, Drs. Bob Hoffman and Dennis Perman, well-known for their Identity-Based™ approach that blends personal growth with professional excellence, focusing upon chiropractic practice building to reach more people with their message of health and wellness.
Years ago, The Masters Circle sponsored seminars in bases like these, but had moved toward fewer larger, more spectacular events. This reconnection with TMC tradition, while reinventing the seminar content, fuses the past with the future to create a powerful and relevant present, a program that is custom-tailored for today's chiropractor.
Now doctors of chiropractic across the country and in Europe will have more opportunities to study with these experts in chiropractic success, leading to greater fulfillment in practice and a greater contribution to the well-being of the people they touch and serve.
About The Masters Circle
The Masters Circle is a coaching and leadership company that helps chiropractors build great practices and great lives by serving people with the science, philosophy and art of chiropractic. Founded in 2001, The Masters Circle vision is a worldwide quality-of-life driven health care delivery system with chiropractic in the leading role. With its unique custom-tailored coaching and Identity-Based™ approach, TMC helps to raise the standards and the consciousness of the profession, through seven national and two international seminars annually, as well as dozens of one-day intensives, teleclasses, masterminds and private coaching sessions which provide the information and motivation necessary to succeed in today's health and wellness marketplace.
Members have access to unlimited coaching, the world's largest online video success library for chiropractors (TMCtv) and audiovisual tutorials that cover every aspect of practice building and practice management success. Ideal members include new graduates, doctors who need training in practice building and practice management, and established practitioners who want to expand their impact and develop themselves into community wellness leaders.
###