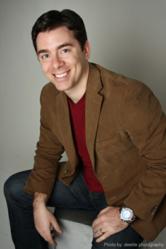 The great thing about the web is that it allows any chiropractor with specialized knowledge to find a niche and create a product, which has the potential to generate an extra 4-5 figures per month on-top of practice income
Atlanta, GA (PRWEB) October 03, 2011
Dr. Matthew Loop, who's an internationally recognized expert in the field of Internet marketing, a top-tier business coach and serial entrepreneur, is sharing his success formula with doctors who have experience, knowledge and passion in their respective specialties.
Chiropractic consultant and entrepreneur Dr. Matthew Loop announces he's helping chiropractors focus on their passion to create information products that sell on the internet. These include things like ebooks, instruction manuals, audio trainings, DVD courses, online learning systems, iPhone apps, coaching programs and more. Loop, who has written numerous successful publications and is an expert on how to harness the power of the Internet, is helping DC's successfully focus their energies towards controlling their financial futures by creating products that the public is are eager to purchase.
He then strategically shows them how to turn their expertise into information products that sell profitably on the web in any economy. These include things like ebooks, instruction manuals, audio courses, teleseminars, DVD trainings, iPhone apps, coaching programs, webinars and more.
When contacted in his Atlanta office Loop said, "When an individual has a passion, whether they're a doctor, professional or an everyday person, they often have the makings of a great product bouncing around in their heads. I work closely with them to focus and develop those ideas with all of their knowledge into anything from an instruction guides to consulting programs."
He adds, "Often the person starts creating one type of product like a "How-to" guide and then is able to transform it into other products using various mediums I teach."
Here are some benefits doctors can expect when working with Loop:
1) They'll discover how to take the information in their head and create a valuable product that will help change others lives for the better.
2) They'll be able to reach and serve more people globally with their message of health
3) They'll learn the secret to building additional streams of income on top of their practice, which will be virtually recession-proof.
4) The skill-set learned can generate income for life if used properly.
Loop is the CEO of DCincome, which is world's largest custom social media marketing training company for chiropractors, professionals, and entrepreneurs. He's also the founder of two other successful companies, AutomatedSocialNetworking.com and DCMobileText.com.
His passion is helping chiropractors of all backgrounds create real, sustainable, and recurring income from the internet and social media like what he has personally done. He, like so many, was struggling until he discovered this powerful formula.
"So much of the business landscape on the Internet is about understanding what you can offer that will be of value and exciting to others," says Loop, "and knowing how to transform the life experience you have into products that others will want to buy. The great thing about the web is that it allows any chiropractor with specialized knowledge to find a niche and create a product, which has the potential to generate an extra 4-5 figures per month on-top of practice income."
Loop acknowledges, "The secret is positioning and knowing how to stand out from the rest in a positive manner." That is one thing that Loop has mastered. The entrepreneur continues to develop his own ideas and projects focusing on things about which he is passionate while he helps others do the same.
If you're a chiropractor and would like to discover how to start an online business and generate income from doing what you love, or if you own a small–mid sized business (doing $35,000 – 35 million per year), Dr. Loop can show you how to build a brand and dramatically increase sales / profits quickly using the internet and social media.
For more information on Matthew Loop, his companies, and how he can help you, go to http://DCincome.com/blog/consulting-services/ where you'll find an informative blog and much more. Visit and "like" his page on Facebook at http://Facebook.com/MatthewJLoop
# # #