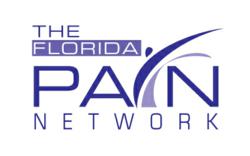 Wiedner Family Chiropractic is now offering inital consultations free! Same day appointments are often available.
Stuart, Fl (PRWEB) June 11, 2013
A chiropractor Stuart Fl trusts, Wiedner Family Chiropractic, has joined the Florida Pain Network and is now offering free initial consultations. For over a decade, Dr. Wiedner has been offering extensive pain relief treatments for back and neck pain, peripheral neuropathy, spinal stenosis, along with extremity pain and arthritis. For more information and scheduling, call (772) 494-5939.
Along with treating those in acute or chronic pain, Wiedner Family Chiropractic offers wellness checkups for the whole family. Treatments offered include chiropractic manipulations and physical rehabilitation, along with spinal decompression therapy.
Spinal decompression therapy is a revolutionary FDA cleared treatment that has been shown to be over 85% effective for the nonoperative relief of back and neck pain, sciatica, spinal stenosis, facet arthritis, degenerative disc disease and herniated discs in the neck. Usually, between 10 and 20 treatments are necessary for optimal pain relief.
Due to Wiedner Family Chiropractic's incredible reputation as a chiropractor Port St Lucie respects, patients come for treatment from a broad area around Stuart. Most insurance is accepted.
The Florida Pain Network connects those in pain with Florida pain clinics and chiropractic doctors around the state. As a member of the Network, Wiedner Family Chiropractic offers specials to new patients that make initiating treatment quick and cost effective.
Currently, the chiropractor in Stuart FL is offering free initial consultations to make initiating treatment and obtaining painterly easy and affordable. Same day appointments are often available and the clinic accepts a lot of insurances. Call (772) 494-5939 to schedule appointments.