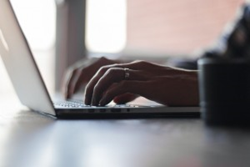 Help prevent work related pain by remembering to apply ergonomic principals to your daily work activities.
Vancouver, WA (PRWEB) August 31, 2015
A Family and Sports Chiropractic Clinic in Vancouver WA just released a series of blogs that covered how important it is to pay attention to ergonomics while working. The main focus of these posts were aimed to provide an overview of ergonomics and a discussion on how to minimize back injuries that may result from ignoring these tips.
The posts can be found here and here.
Back pain is a very common work-related injury. Often it is caused by every day activities, from sitting in an office chair to lifting heavy objects. By remembering to apply ergonomic principals to daily work activities people can help prevent work related pain, in turn keeping the back as healthy as possible.
The goal of using these principles is simple, it is to adapt the workplace to each worker. Reaching these goals is dependent on the job assigned, the required tasks, and the physical make up of the person performing the tasks.
A Family and Sports Chiropractic Clinic wants patients to use correct ergonomics, by adjusting posture or ensuring healthy lifting habits. The first post discussed common work related injuries.
This post also discussed the difference between "accidental" and "non-accidental" injuries. A Family and Sports Chiropractic clinic describes a "non-accidental" injury" as an instance where where pain occurs as a result of normal tasks. Poor body mechanics, prolonged activity, repetitive actions, and fatigue are the main reasons behind these injuries. An "accidental" injury is the result of an unexpected event that leads to an injury. These accidents can sometimes cause a jolt of the neck, back, and other joints leading to injury.
A Family and Sports Chiropractic Clinic believes that learning how to use appropriate body mechanics to limit mechanical stress while completing work-related tasks makes a big difference in the level of pain and injury a person experiences.
They also state that a person should: "Try to maintain a level of fitness and flexibility to help develop strength. This extra muscle can help people to avoid injury."
The second blog post looked further into avoiding back injuries in the work place, including how to identify poor posture. There are many potentially harmful situations that may lead to back injury. To avoid them, A Family and Sports Chiropractic Clinic suggests these important tips: Prolonged static posture is the enemy, heavy loads may equal greater risk, and fatigue can make people move in a more awkward manner.
Lastly, A Family and Sports Chiropractic Clinic would like their clients to seek out chiropractic services if they begin to experience work related back pain. They believe that through the right education and care, this pain can be relieved.