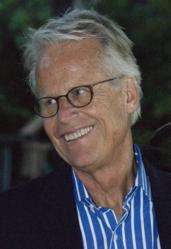 Rarely do you have the opportunity to join a company with terrific momentum, the right focus and established leadership in a hot space that is relevant to all forms of media.
Santa Monica, California (PRWEB) March 01, 2012
CHNL, a leading-edge social content company, announces the appointment of Rod Perth to its board of directors. In addition to corporate governance duties, Perth will work with CHNL's management team to optimize its social content and direct-to-fan media commerce platform for network and cable television market needs.
Perth, a television and new media executive, has an unusually broad understanding and record of managing both business and creative demands of broadcast and cable television. His television career includes business, creative, and marketing responsibilities for television stations, broadcast and cable networks. He's managed program development, production, and marketing for CBS Television, the USA and SyFy Channels, and Jim Henson Studios. As an entrepreneur, he was co-founder and president of ReelzChannel, a growing cable network now in more than 60 million homes. He is currently busy running RHP Media Consulting, which specializes in strategic planning for digital media, broadcast, cable, and new media initiatives.
"Rod is an accomplished entertainment executive with very impressive credentials who brings tremendous energy and focus to CHNL. He demonstrates extreme passion for what we do and has great chemistry with the team. Its an honor to have him involved with CHNL," said John Wander, CEO, CHNL. "Rod is joining CHNL at a pivotal time in our growth, as we look to attract more professional producers and brands to our platform. His experience working with networks, cable channels and producers is an invaluable asset to CHNL."
CHNL (pronounced "channel') brings content owners/publishers and consumers together on one social platform, creating a unified experience across web, mobile devices, and Internet-enabled TV for all types of rich content, including video, audio, images, and text/ebooks. CHNL gives users and brands the ability to program channels based on their interests. The channels can be populated by both dynamic feeds (Facebook, Twitter, YouTube, etc.) and static content from any site on the Internet, including premium content from the CHNL media commerce platform.
"Rarely do you have the opportunity to join a company with terrific momentum, the right focus and established leadership in a hot space that is relevant to all forms of media" said Perth. "CHNL is that company, and social content and commerce will drive this new business for both consumers and publishers. I am thrilled to be working with the CHNL team and board to fulfill the company's vision of enabling users to reinvent their Internet experience."
Perth will join the existing four board members including: Gary Jacobs, partner at Glaser Weil Fink Jacobs Howard Avchen & Shapiro LLP and former EVP of strategy and general counsel of MGM/Mirage; John Wander, CHNL co-founder and partner of Next-Gen Ventures; Dale Okuno, founder and former CEO of EZ Data (acquired by Ebix); and Sverre Fjeldheim, CHNL co-founder. His appointment to the board is effective immediately.
About CHNL
CHNL, pronounced "channel," is a leading social content and commerce platform that empowers publishers and consumers to discover, aggregate, curate, share, and monetize all types of digital media - audio, video, images, eBooks, and text - in one place, on any device. For more information on CHNL, call (424) 238-1834 or visit http://www.chnl.it. CHNL, Inc., is a privately held company headquartered in Santa Monica, Calif.
# # #