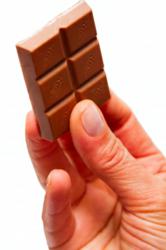 One way that the House Chocolate company is now using to introduce its products to the public is by importing more brands.
Seattle, Washington (PRWEB) February 05, 2013
Chocolate candies remain one of the most gifted items for the holiday season. The Valentine's Day holiday is the largest candy and flower delivery day in North America and the House Chocolate company is now offering discounted prices. The chocolate assortments discounts can be found at http://housechocolate.com/2005-Chocolate_Assortments.html.
The chocolate assortments in dark, specialty, white and gourmet are now discounted for consumers. This is now offered to provide a discount source to purchase online before the holiday.
Chocolate companies depend on retailers to provide variety for consumers in the U.S. market. Some retailers choose not to stock the specialty brands that are available from domestic and foreign companies.
The price points that are provided for select brands help to introduce more people to select chocolates. One way that the House Chocolate company is now using to introduce its products to the public is by importing more brands.
There are currently over 20,000 products from international and USA based companies that exist in the online inventory. The products that are added include low price and higher end values to provide the most online options for buyers.
The new discounted prices are expected to provide more ways for consumers to purchase more products as gifts or for personal consumption. The current discount ratio for this company is between 30 and 70 percent off the list price for domestic or imported chocolates.
Aside from the assortment packages that are available, bakers chocolate and larger packages are now sold on the Internet. It is this variety that is helping more consumers to find packaged offers that might not be available in all parts of the country sold by retailers. The specialty brands and common products that are added to the company inventory are in response to the current demand. Consumers interested in browsing the company inventory can do so online at http://www.housechocolate.com/2215-Chocolate_Gifts.html.
The announced discount pricing is expected to remain in effect until the close of the Valentine's Day season. Future price discounts are scheduled for announcement before the Mother's Day and Father's Day holidays.
About House Chocolate Co.
The House Chocolate Co. is one example of a retailer selling a variety of chocolates online that now ships worldwide. This company launched its website to provide one of the largest resources that can be found in the gift and specialty products industry. With over 20,000 online products available, the House Chocolate Co. controls the amount and types of candies that are added on a regular basis. Through discount programs and same day shipping, this company ensures complete customer satisfaction with all online orders. Consumers from all states in the U.S. now frequent the company website.