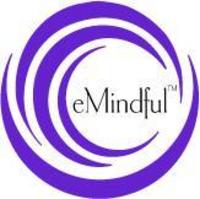 One 4-year-old noticed her mother succumbing to road rage while stuck in traffic. She said, 'Mommy, Mommy, you have to sing the (mindfulness) breathing song'
Vero Beach, FL (PRWEB) December 6, 2007
eMindful offers live, online classes with renowned French Chef Michelle Sugiyama. With all the stressors on today's parents, children are eager to offer Mom or Dad a gift that can ease everyday tension. Chef Sugiyama's Chocolate and Mindfulness!? class teaches participants how to savor chocolate and bring balance to parents' busy lives.
In eMindful's virtual classroom, students see, hear, and interact in real-time with Chef Michelle and other class participants - in the comfort of home or office. Three classes are currently scheduled for January and February 2008. A simple home computer and internet connection are all that is needed.
This is the perfect gift for the busy mom or dad to reduce stress and bring balance. In a June 2007 New York Times article, Dr. Susan L. Smalley, a professor of psychiatry at U.C.L.A. and director of the Mindful Awareness Research Center (MARC), tells the story of a child in a pre-kindergarten mindfulness class who offered her mom a solution to every day stress: "One 4-year-old noticed her mother succumbing to road rage while stuck in traffic. She said, 'Mommy, Mommy, you have to sing the (mindfulness) breathing song'," Dr. Smalley said. Susan Kaiser Greenland, founder of the InnerKids Foundation, calls mindfulness "the new ABC's -- learning and leading a balanced life." Combining chocolate with life balancing skills makes a unique and wonderful holiday gift.
HOW IT WORKS:
eMindful ships class participants individually wrapped slices of gourmet chocolate marked "A", "B", "C" to be taste-tested during class. A Chocolate and Mindfulness!? gift certificate is $49.50 and can be purchased on eMindful.com. An elegant gift certificate will be emailed to you, along with gift number, for printing or eMindful is happy to mail a holiday wrapped gift certificate directly to your loved one.
The class includes access to the eMindful virtual classroom and 3 slices of gourmet chocolate. Three classes are currently scheduled in the eMindful virtual classrooms for January and February 2008. Technical support is available -- no problem for first time computer users.
eMindful will donate $5 per gift certificate to UCLA's MARC mindfulness and ADHD research. Mindfulness techniques help children with ADHD to maintain better focus and may help to minimize medication usage.
The Chocolate and Mindfulness!? classes are extremely popular with students… reserve your seat now for Mom and Dad. You may purchase gift certificates at eMindful.com. Gift certificate donations to UCLA will be made on certificates purchased before December 31, 2007.
About eMindful.com:
Launched in 2007 http://www.eMindful.com provides live online classes in stress reduction, complementary medicine, and personal growth. Participants use eMindful's virtual classroom enabling anyone with an Internet connection and a computer to participate. All courses are taught in real-time by teachers who are experts in their respective fields. A number of the interactive classes offer CMEs for physicians and CEUs for nurses. Since its inception, eMindful has been committed to bringing mindfulness to kids and families through its association with InnerKids, a national leader in teaching children self-directed skills to help them become more attentive and resilient.
Contact:
Kelley McCabe
772-234-0211 (phone)
772-234-0344 (fax)
http://www.eMindful.com
###