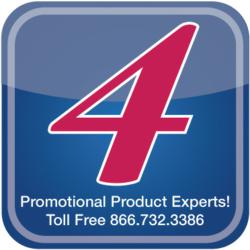 "Our customers love to eat, share and celebrate with chocolate during the biggest holidays of the year."
-Cosmo Corigliano, President of 4AllPromos
Essex, Ct (PRWEB) November 04, 2011
Halloween may be over but it's still not a bad idea to be stocking up on chocolate. Cocoa prices have dropped to a two-year low, the lowest since July 2009 according to Bloomberg Magazine. Now is the perfect time to order custom imprinted and promotional chocolate for the holidays and other seasonal special occasions. Promotional products company, 4AllPromos, has a large inventory of custom molded chocolate and gourmet chocolate candy just in time for the holiday season.
4AllPromos, a promotional products company in Essex, Connecticut prides itself on its large assortment of custom shaped and custom imprinted specialty chocolates. "Custom imprinted chocolate is one of our most popular items we sell throughout the holiday season," said company president Cosmo Corigliano. "Our customers love to eat, share and celebrate with chocolate during the biggest holidays of the year." Custom imprinted and molded chocolate makes great gifts. 4AllPromos has chocolate in almost any shape imaginable from dollar signs to cell phones, to trophies and even cruise ships. Custom molded chocolate or boxed chocolate is the perfect gift or giveaway for business, non-profits, fundraising groups, special events and special occasions any time of year.
It's always a good idea to keep up with the market prices of popular textiles, foods and products as they are ever changing especially in today's delicate market. Cocoa prices have fallen about 1.9 percent since last December according to Businessweek.com. This spring cotton prices soared to all time highs causing many name brands to up their prices, however, this fall cotton prices been starting to drop and are projected to continue to fall through the winter months. In early October expert warned consumers that the price of peanut butter will increase after scorching heat and droughts affected the crop in the southern United States. Both Mother Nature and supply and demand are the two most deciding factors in the cost of our most valuable products. If the budget is the deciding factor when selecting affordable advertising for a business or service promotional products are a very affordable option. Read up in business and trade magazines and see what products are trending and what experts are writing about popular materials and resources.
It is a well-known fact that chocolate in moderation can have many health benefits. The sweet treat improves cardiac health, regulates digestion and even lowers blood pressure and cholesterol. The great thing about chocolate is that it comes in so many forms. 4AllPromos has traditional chocolate, chocolate covered snacks like pretzels and graham crackers and chocolate candies filled with nuts and caramel. There is some kind of chocolate for everyone. Why not send a unique gourmet gift tower filled with all kinds of chocolate treats to vendors, customers and clients during the holiday season to show appreciation.
Take advantage of 4AllPromos low chocolate prices by purchasing custom imprinted chocolate or gourmet chocolate gift boxes for your very special customers and clients this holiday season. For other affordable holiday gifts or promotional items year round visit http://www.4AllPromos.com Looking to compare prices or find out what your logo might look like on one of 4AllPromos products? Call a friendly product specialist toll-free at 1-866-732-3386 Monday through Friday to discuss options.
###