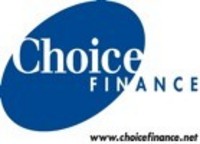 Provident Bank's mission is to exceed customer expectations by delivering superior service, products and banking convenience. For more than 120 years, Provident Bank has served our communities and provided borrowing solutions to meet the needs of our customers
Rockville, MD (PRWEB) September 26, 2007
Choice Finance Corp., a Mid Atlantic Mortgage Lender, announced its partnership with Provident Bank to offer Home Equity Lines of Credit and Home Equity Loans through their Broker Home Equity Division.
Choice Finance Corp. Choice offers these competitive Home Equity products on properties located in Maryland, Virginia, Washington DC and Delaware. "It is a great time to take advantage of a lower Prime interest rate since the Federal Reserve reduced the Federal Funds Rate by .50%. With property values stabilizing but with the potential to decline further, I highly recommend anyone take advantage of the equity in their home as soon as possible," says Mitch Jacobs, Senior Loan Officer at Choice Finance®. Jacobs also indicated that he has saved customers hundreds of dollars paying off existing home equity lines which carried an interest rate higher than the Prime rate while Provident Bank's home equity rates are typically below the Prime rate. Also, he states that most clients choose his no closing cost option.
Provident Bank. "Provident Bank's mission is to exceed customer expectations by delivering superior service, products and banking convenience. For more than 120 years, Provident Bank has served our communities and provided borrowing solutions to meet the needs of our customers" said Jeanna Williams, Vice President, Sales and Product Management for Provident Bank. "We're excited to partner with Choice Finance Corp. to provide home equity borrowers with an array of flexible and competitively priced home equity products." Choice Finance® is our largest home equity partner in the country with more than 27 million dollars of loans originated at Provident in 2007.
About Provident Bank
Provident Bank is the largest independent commercial bank headquartered in Maryland, with over $6.2 billion in assets. Provident serves individuals and businesses in Greater Baltimore, Greater Washington and Central Virginia through a network of nearly 150 branch offices. Provident Bank also offers related financial services through wholly owned subsidiaries. Securities brokerage, investment management and related insurance services are available through Provident Investment Company.
About Choice Finance Corp.
Founded in 1996, Choice Finance Corp., a privately-held mortgage banking company located in Rockville, Maryland is a full-service mortgage banker licensed to provide residential mortgages in the Mid Atlantic Region. Choice provides flexible and unique mortgage types for all customers and they are committed to helping families and individuals achieve the dream of home ownership. You can find out more about Choice Finance Corporation by visiting their web site at http://www.choicefinance.net.
CONTACTS:
For Choice Finance Corp.:
Mitch Jacobs
888-475-0700, ext 207
mitch@choicefinance.net
Click to apply
For Provident Bank:
Vicki Cox
Public and Community Relations Manager, Provident Bank
410-277-2063
vacox@provbank.com
###