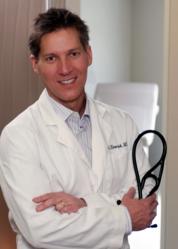 Dr. Emerick's "concierge" practice is unique in that it is scientifically and biologically based - care that is truly beneficial from a health and wellness perspective.
Gig Harbor, WA (PRWEB) February 02, 2012
With the health care system in shambles, Dr. Robert Emerick of Choice Cardiovascular, is offering a new and exciting approach to cardiovascular health care in Washington State. The focus of Dr. Emerick's practice revolves around heart disease reversal, and heart attack and stroke prevention.
Dr. Emerick provides proactive, high-tech, and personalized care that can substantially reduce the probability of heart attack or stroke, rather than providing treatment after an event has already occurred. Because of this, he is able to dramatically improve quality of life.
He is able to do this through his uniquely structured "optimal cardiovascular care" practice, which is designed specifically to provide the greatest benefit to his patients by removing many of the barriers that often diminish the doctor-patient relationship.
This type of practice is also often referred to as concierge medicine or direct care. However, Dr. Emerick's "concierge" practice is unique in that it is scientifically and biologically based – care that is truly beneficial from a health and wellness perspective.
The most significant doctor-patient barrier is the time factor. Most doctor offices have long wait times and offer only short superficial visits with their patients, largely because doctors have an average of 5000 patients.
Dr. Emerick, on the other hand, has no more than 150 patients. That means no long waits to see him, and extensive, in-depth appointments. Additionally, Dr. Emerick's patients have access to him 24-hours a day, 7 days a week. That means no more waiting for the doctor to call you, or fretting about important test results.
Yet it is the personalized care that truly sets Dr. Emerick's practice apart. While most doctors provide the same treatment to all patients, Dr. Emerick tailors his treatments to each patient's individual health needs, and his patients appreciate and benefit from that.
"He treats each individual as a unique entity," says patient Robert Grenley, in his early fifties.
The advantages of such personalized and preventative health care are profound.
"For the first time, I felt empowered to take control of my health. Dr. Emerick helps you understand the nature of your health, and with a series of small steps, enables you to improve your quality of life and increase longevity of life. It's tremendous," he says.
"It's been a really positive experience and has noticeably changed how I feel. I feel healthier and more energetic, and my test numbers support that," Grenley adds.
Eighty-year-old patient Gene Lynn says he owes his life to Dr. Emerick.
"I'm alive and I'm kicking. I am not dying, and I was a year ago," Lynn says.
Lynn had open-heart surgery in 2008, when he had his aortic valve replaced. He says that before the surgery he had a difficult time breathing because he had asthma. That didn't change after his surgery.
"I went to 3 different cardiologists in Seattle. They said I had a slight case of atrial fibrillation, and they told me I would probably always have it," he says.
Lynn eventually found his way to Dr. Emerick.
"Dr. Emerick took the time to study me," Lynn says.
"He had exams and programs, and got my heart in rhythm. I went to him at the end of June and by the first of August I have felt unbelievable. I haven't had a problem since," he adds.
If you're ready to take control of your heart health, and receive personalized health care that has the feel of a family doctor, contact Choice Cardiovascular today. For more information visit:
http://www.choicecardiovascular.com/
Choice Cardiovascular
Office: 253-432-4466
Fax: 253-432-4468
info(at)choicecardiovascular(dot)com
4423 Pt. Fosdick Drive NW
Suite 300
Gig Harbor, WA 98335
###