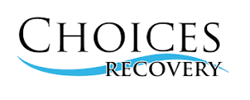 'I've seen a friend in particular who had a problem with drinking and made some bad choices because of it,' Joey shared. 'Now, they understand what they've done and learned from their experiences.'
Hollywood, California (PRWEB) June 09, 2015
This April, 2015 Actor Joey Luthman delivered an important message about addiction and substance abuse. The location was at the famous Avalon Hollywood in Los Angeles on April 8th, 2015, where Choices Recovery sponsored Durkin Entertainment's "RockNRolla Movie Awards." This event was organized by Debbie Durkin; LA's leading producer of on-screen sustainable product placement. During the daylong red carpet event leading up to the MTV Movie awards, many notable celebrities were on hand.
Joey Luthman Message on Substance Abuse.
TV and film star Chase Masterson hosted the Choices Recovery Celebrity Interview Lounge at the event, where many of the Hollywood entertainment industry professionals in attendance that day. Among those guests was young actor Joey Luthman, who is known for his roles on General Hospital, Chosen, The Goldbergs and many others. He spoke for a while with Chase about some of the things he has seen in his own life regarding addiction and recovery.
"I've seen a friend in particular who had a problem with drinking and made some bad choices because of it," Joey shared. "Now, they understand what they've done and learned from their experiences. You don't know what's going to happen after that. You just have to trust the people that are telling you that it's going to get better."
Alcohol and drug use is particularly a problem in Hollywood where many talented and intelligent actors and actress fall victim to the problem.
Choices Recovery Founder Per Wickstrom recently commented on the interview saying, "I've seen many people ruin their lives because of a drug or alcohol problem. Bad decisions often go hand-in-hand with addiction. But the important thing to know is that with the right treatment recovery is possible."
For more information contact Choices Recovery program in Mishawaka, and to see the full video click here: https://www.youtube.com/watch?v=QOdki2emN-8&feature=youtu.be