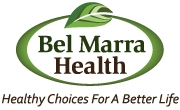 Avocados have always been a great source of fiber, protein and healthy fats, so this new evidence makes them that much more of a superfood.
Toronto, ON (PRWEB) February 13, 2015
Bel Marra Health, a company that offers high-quality, specially formulated vitamins and nutritional supplements, is reporting on a new study revealing that a daily apple should be accompanied by an avocado, as one a day supports healthy cholesterol.
As Bel Marra Health reports in its article (http://www.belmarrahealth.com/every-day-the-most-important-fruit-you-can-eat/), people who are obese or overweight may be able to lower their cholesterol by eating avocados.
The study, published in the Journal of the American Heart Foundation, looked at replacing saturated fats in participants' diets with avocados to reduce cholesterol and prevent cardiovascular diseases. Avocados are a nutrient-dense source of healthy monounsaturated fatty acids. (Source: Wang, L. et al, "Effect of a Moderate Fat Diet With and Without Avocados on Lipoprotein Particle Number, Size and Subclasses in Overweight and Obese Adults: A Randomized, Controlled Trial," J Am Heart Assoc., January 2015, doi: 10.1161/JAHA.114.001355; http://jaha.ahajournals.org/content/4/1/e001355.abstract.)
Obese or overweight participants were all prescribed three cholesterol-lowering diets to follow for periods of five weeks for each regimen. These diets consisted of a lower-fat diet with no avocados, a moderate-fat diet with no avocados, and a moderate-fat diet with one Hass avocado a day. The participants' cholesterol was measured after each phase.
The researchers found that "bad" cholesterol had lowered 13.5 mg/dL after the diet with avocados, compared to the baseline. This was much lower in comparison to results of the other two diets that contained no avocados.
Although the study used controlled eating, where participants couldn't stray from the regimen, researchers say avocados have cholesterol-lowering properties if eaten with any diet.
As the Bel Marra Health article notes, people are commonly advised not to consume too much avocado because of its fat content. However, this research puts those fears to rest, suggesting an avocado a day is good for cholesterol.
"Avocados have always been a great source of fiber, protein and healthy fats, so this new evidence makes them that much more of a superfood," says Dr. Victor Marchione, spokesperson for Bel Marra Health. "This fruit is more versatile than one may think. Their creamy texture makes them great to spread on toast, or they can be diced into a salad or sandwich topping. I definitely recommend eating them, no matter how often."
Bel Marra Health is the maker of Liquid Gold, a high-quality nutritional supplement to help support and maintain cardiovascular health as well as the immune system. All ingredients are backed with scientific evidence and every product is tested for safety, quality, and purity at every stage of the manufacturing process. Bel Marra Health products are produced in Health Canada-approved facilities to ensure customers are getting top-quality products. For more information on Bel Marra Health, visit http://www.BelMarraHealth.com or call 1-866-531-0466.