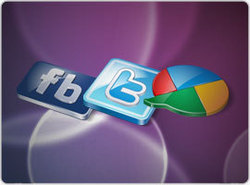 Group buying has always pivoted around collective behavior, which has led us to build out a comprehensive suite of technology to track and reward customers who promote businesses through social media
Palo Alto, CA (PRWEB) September 9, 2010
ChompOn (http://www.chompon.com) announced today the launch of Group Buy, a drop-in platform allowing any website to embed group-buying and flash sales under its own brand.
In addition to its drop-in and go simplicity, ChompOn's Group Buy platform uniquely allows publishers to reward their users when they promote businesses on Facebook, Twitter, and other social networks.
"Group buying has always pivoted around collective behavior, which has led us to build out a comprehensive suite of technology to track and reward customers who promote businesses through social media," said Sam Yam, ChompOn's CEO. "ChompOn has now opened up the ability for anyone - not just deal sites - to virally distribute out great deals to users."
ChompOn has already setup its platform for publishers such as Sitepoint, Stanford University, JDeal.com, Campusfood, Allmenus, Yoopra, and many others. Publishers can leverage deals and audience growth across sites, meaning ChompOn's platform continually improves as the publisher network grows.
"Campusfood is thrilled to be able to tap into Chompon's platform, " says Michael Saunders, President of Allmenus and Campusfood. "As an innovator in the dining space, Campusfood is constantly looking for ways to offer new products to our audience of college students and restaurants. By leveraging ChompOn's social technology, we're able to offer our customers the deepest discounts deals on focus on working with the top restaurants, guaranteeing the best targeted deals for students."
About ChompOn
Founded in 2010, ChompOn is the world's first drop-in group buying platform networked across websites. Publishers can leverage ChompOn's drop-in widgets to distribute deals across their affiliates and partner sites, maximizing deal exposure across multiple audiences. ChompOn's social tracking technology allows publishers to reward users when they promote businesses through social media such as Facebook and Twitter. To learn more about ChompOn, visit them online.
About Campusfood / Allmenus
Allmenus and Campusfood are the leading national resource for restaurant menus and online ordering. With coverage of 235,000 restaurant menus across 8,000 cities, Allmenus.com & Campusfood.com offer diners the ability to order food online via takeout or delivery through 4,200 restaurants.
###