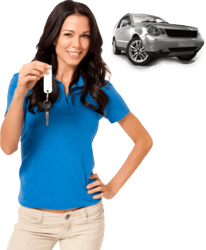 Greenville, SC (PRWEB) June 01, 2013
Valley Auto Loans is without a doubt the best place online to find a high quality auto loan. They approve over 98.8 percent of their applicants and provide them with great loans. Because the company focuses on providing for those struggling with bad credit, anyone at all can be approved quickly and easily.
When it comes to buying a used car, it can be very dangerous to not spend an extra amount of time inspecting the vehicle before buying. Because of the major flood damage caused by hurricane sandy, it is likely that the used car market will have hundreds of vehicles with bad water damage being sold. This has happened in the past when hurricane Katrina flooded the southern states of the United States. Read the blog post through this link to learn how to recognize the Signs of Hidden Damage in a Used Car. Valley Auto Loans also has many other blog posts on topics ranging from choosing the right vehicle for your family, all the way to re-negotiating your auto insurance.
To apply for an auto loan today visit https://valleyautoloan.com/apply-now2/
About Valley Auto Loans
Valley Auto Loans is the leading auto and cars finance provider in USA, Canada & UK fully dedicated to help its customers acquire national car and auto financing. They design and develop customized no credit auto and car financing, bad and good credit auto and car loans. Voted the best for "Quality Customer Service; Best National Auto Loans Service" by thousands of people, their finance experts focus in providing its customers information and various tools available for different auto loan offers, help them to choose the best that fits their budget as well as the related eligibility guidelines in detail.