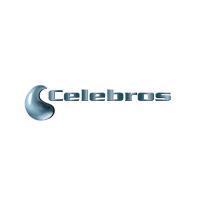 Santa Barbara, CA (PRWEB) March 6, 2008
Showing the right products to the right people at the right time -- this is the goal of a successful cross-sell campaign. But creating and maintaining one can take a lot of work. Celebros, a long time provider of global eCommerce solutions, can help eTailers avoid the pitfalls of standard cross-sell techniques.
Our new article, Choosing the Best Cross-Sell Solution, explores the nature of managing cross-selling campaigns and the criteria for selecting a software tool to aid in the endeavour. The article includes tips on increasing cross-sell conversions and examines the challenges of executing a manual cross-sell solution. Here is a brief sample:
"In an online retail operation of any considerable size, the amount of work and the data involved in manually implementing cross-selling is daunting. First there's the matter of evaluating your entire product catalogue hierarchy and assigning products for recommendation throughout. Consider this; imagine a store with an inventory of only 20 products. If it was decided to cross-sell just 3 items next to each product, there would be over 5000 cross-sell combinations to choose from!"
To read this free article in its entirety, visit http://www.celebros.com.
About Celebros
Founded in 2000, Celebros is an international leader in the development of intelligent, concept-based search and navigation solutions for online merchandising operations. The Qwiser Salesperson platform, available in 7 languages, uses the most advanced natural linguistic processing abilities to pinpoint what shoppers are looking for in real-time, enabling retailers to respond in an unparalleled way, increasing sales and enriching their customers' shopping experience.
Celebros is headquartered in California with R&D in Israel and offices in London, Munich and Paris. The company handles online merchandising and sales for more than 300 online shops across a variety of domains including some of the world's largest online retailers like Avon, figleaves.com, Ice.com, and more.
Copyright © 2008 Celebros Inc.; all rights reserved.
For more information contact:
Melody King, US VP Sales
Ph: (800) 428-0496
Fax: (505) 212-0610
Michael Shear, VP Sales Europe
Ph: (0870)366-5274
Mobile: (972) 54-219-6286
###