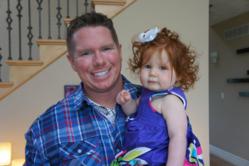 As a developer of game apps, you have a responsibility to provide the general public with more than just ok games
Edwardsville, IL (PRWEB) August 13, 2012
Spokesmen with the newly launched company Appiteks announced today that it plans to enter the game app industry and introduce new and interactive concepts that aren't currently available within the industry today.
Chris Luck, CEO of Appiteks, said his company has evaluated all of the game app concepts available on the market today and believes Appiteks has new and interactive concepts that avid gamers would enjoy.
"A lot of the games that are out there right now are just ok, but I believe that as a developer of game apps, you have a responsibility to provide the general public with more than just ok games," Luck said. "We're so excited about what we have in store for gamers, young and old."
Driven by his love for games, apps, mobile devices, and technology, Luck stressed that he believes his company has perfect timing to not only enter the highly competitive game apps market, but to also dominate it.
"We know that most people who play game apps love to be enticed the entire time they are playing, but when you look at what's out there being downloaded right now, many game apps let users down," Luck said. "We know how to fix that problem and we're putting all of our time and efforts into introducing the entire industry to things that they've never seen before."
The company ceo noted that he and his company have pinpointed some of the most popular game app companies and have developed strategies and concepts that it believes is far better than what's being offered to the general public.
"We're ready to take this industry by storm and I guarantee that we will, now that we're entering the gaming industry with new, exciting, and interactive concepts," Luck said. "We'll be releasing our first game in September, so lookout for it. I promise it will be a treat for all."
For more information, please visit: http://www.appiteks.com