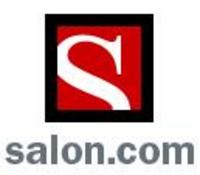 I look forward to working with him in this new role.
New York, New York (PRWEB) September 20, 2007
Salon Media Group, producer of Salon.com, the award-winning online news and entertainment Web site, announces the appointment of Chris Neimeth as the company's new Chief Executive Officer.
Neimeth succeeds Elizabeth Hambrecht, who remains a strategic advisor and member of the board of directors. As CEO, Neimeth will be responsible for all Salon business functions -- finance, administration, operations, product development, customer services, sales and marketing. Neimeth assumed his responsibilities on September 13, 2007 when, at Elizabeth Hambrecht's recommendation, Salon's Board of Directors elected him in.
"It has been a great pleasure working with Chris over the past year," said Elizabeth Hambrecht, "and I have full confidence in his ability to lead Salon." Neimeth had been Senior Vice President - Publisher at Salon for a little over a year. "Betsy leaves Salon in much stronger shape than she found it, and I believe Chris will take the company to a new level of success," said Salon Board of Directors chair John Warnock. "I look forward to working with him in this new role."
Prior to joining Salon, Chris Neimeth was president of IAC Partner Marketing. A proven industry veteran, Neimeth joined IAC following his tenure as president and CEO of Real Media, a marketing solutions company for the digital advertising industry. Prior to joining Real Media, Neimeth helped to build and operate two start-ups; Grey Interactive, where he was a founder and associate director and New York Times Digital where he was the senior vice president responsible for Internet advertising sales, marketing, research and product development.
In the last fiscal year ending March 31, 2007, Salon's average monthly audience increased 43% to 3.3 million from the previous year, and attained a record high of 4.4 million in March 2007. Advertising revenues for the same year-long period have increased 47%.
"It's an exciting time to be at Salon," said Neimeth, "I look forward to continuing to drive audience growth, our success in advertising sales as well as new business opportunities."
About Salon Media Group:
Salon, the award-winning online news and entertainment Web site, combines original investigative stories, breaking news, provocative personal essays and highly respected criticism along with popular staff-written blogs about politics, technology and culture. Salon hosts two online communities, Table Talk and The Well, and is headquartered in San Francisco, with offices in New York City and Washington D.C.
# # #