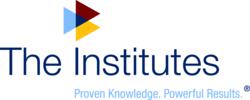 Gardner will share the steps that he had to take and obstacles he overcame in order to get from where he was to creating the life he wanted to live right now.
Malvern, PA (PRWEB) May 09, 2013
Christopher Gardner, the inspiration for the movie The Pursuit of Happyness starring Will Smith, will be the keynote speaker at The Institutes' 2013 Chartered Property Casualty Underwriter (CPCU®) conferment ceremony. This year's CPCU conferment will be held in New Orleans at the Hilton New Orleans Riverside hotel on October 26. Speaking to members of the 2013 CPCU class and industry guests, Gardner will share the steps that he had to take and obstacles he overcame in order to get from where he was to creating the life he wanted to live right now.
His childhood was marked by poverty, domestic violence, alcoholism, abuse and family illiteracy. Gardner published his autobiography, The Pursuit of Happyness, out of a desire to shed light on these universal issues and to show that one's circumstances do not need to define the person. That book became a New York Times and Washington Post #1 best-seller and inspired the movie, The Pursuit of Happyness, released by Columbia Pictures. Gardner was an associate producer for the film.
Gardner joined the Navy out of high school and after discharge moved to San Francisco where he worked as a medical research associate for a scientific supply distributor. He earned a spot in the Dean Witter Reynolds training program, but became homeless when he could not make ends meet on his meager trainee salary. Today, Gardner is the owner and CEO of Gardner Rich LLC, a Financial Industry Regulatory Authority (FINRA) registered broker-dealer specializing in servicing public pension funds and Taft-Hartley plans for some of the nation's largest institutions and unions.
Additionally, he is involved with homelessness initiatives assisting families to stay intact, and assisting homeless men and women who are employed, but still struggle to meet their daily needs. His practical guidance and inspirational story have made him a frequent guest on CNN, CNBC and the Fox News Channel.
The Institutes will honor new graduates of the CPCU program at this conferment ceremony. Designees must pass a series of eight rigorous exams, and meet industry experience and ethics requirements. More than 70,000 insurance professionals have earned the CPCU designation since the program's inception in 1942.
###
About The Institutes
The Institutes are the leader in delivering proven knowledge solutions that drive powerful business results for the risk management and property-casualty insurance industry. The Institutes' knowledge solutions include the CPCU designation program; associate designation programs in areas such as claims, risk management, underwriting, and reinsurance; introductory and foundation programs; online courses; research; custom solutions; assessment tools; and continuing education (CE) courses for licensed insurance professionals and adjusters through their CEU.com business unit.
The Institutes are affiliated with the CPCU Society, a community of credentialed insurance professionals who promote excellence through their technical expertise and ethical behavior and The Griffith Insurance Education Foundation, a non-profit educational organization that promotes the study and teaching of risk management and insurance.