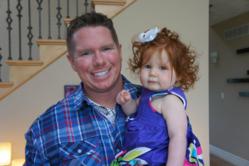 Along with being a gamer, comes the dream I've always carried along with me of building my own game company
Edwardsville, IL (PRWEB) August 10, 2012
Some people say that true passion comes from within, but local entrepreneur Chris Luck says he always knew that passion would be the driving factor in starting his new company called Appiteks.
Driven by his love for games, apps, mobile devices, and technology, Luck said his company, Appiteks, will primarily focus on releasing iOS apps, mostly games.
The first game the newly-formed company will release, according to Luck, is called "Boomie vs Pirates."
Luck explained that his personal background, love, passion, and drive for apps and games will be the main factor in ensuring that users fall in love with the company's games.
"As a child growing up, my parents always had the latest game consoles in our household, and the best bonding experience I had in my youth with my father, was completing my homework and chores around the house so that I could play games with him at night before bed," Luck recalled. "He would always beat me and still does to this day."
With the recent boom of tablet computers, such as the iPad, Kindle, Nook, and more recently, Google's Nexis 7, Luck believes that now is the perfect time to bring his passion for games into a reality by creating Appiteks.
What could prove to work in Luck's favor is that more than 84 percent of tablet owners play games, something that his company Appiteks will primarily focus its attention to.
"Along with being a gamer, comes the dream I've always carried along with me of building my own game company," Luck said. "Of course, I never really had the capital to do such a thing, nor the time. But at this very moment, I'm ready to make history."
As for Appiteks' first game, which is scheduled to launch in mid to late September, Luck described it as a physics driven game, similar to Angry Birds, but much more interactive, dynamic, and fun.
"Everyone will definitely see my passion at work," Luck said, before adding, "Just wait and see. It promise it will be something special."
For more information, please visit: http://www.Appiteks.com