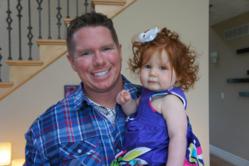 Edwardsville, IL (PRWEB) August 15, 2012
Officials with Appiteks announced today that it will now allow its customers to call in and speak directly with its game app developers.
"This is unheard of in the gaming industry," said Chris Luck, owner of Appiteks. "Ever since we entered the game app industry, we committed to providing our customers with the very best and one of the best ways that we can ensure that our customers are happy is by letting them speak directly with our developers."
Luck added that he hopes the company's decision to provide customers with direct communication with its developers will also result in improving on areas that customers want.
"Although we have the brightest developers in the industry developing game apps, we also know that gamers, casual players, and average Joe's also come up with awesome ideas, so we're more than open to taking the time out to physically listen to our customers," Luck said. "That's what makes us so different from everyone else. When you go to most game app company websites, the only way to get in contact with them is via email or with some kind of help desk form to fill out which often times never gets answered."
The chief operating officer went on to say that Appiteks first game, Boomie vs Pirates provides gamers with a high, quality gaming experience that he believes is unmatched anywhere else in the industry.
"We've gone above and beyond the call of duty to provide our customers with the very best product that we can and now that we're making a way for customers to get in direct contact with our developers, nothing but good things can come from it," Luck said. "We want our customers to be happy customers and we believe that this is a great way to ensure that they do just that."
For more information, please visit: http://www.appiteks.com