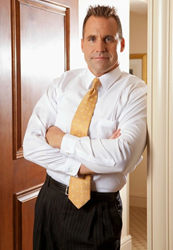 Once you achieve your goal, repeat the process it took to get it done. That's what takes you from a Tinman to an IRONMAN.
(PRWEB) September 24, 2014
Chris Swanson, has been called an "expert in human transformation." His coaching and speaking are geared to helping humans discover their own amazing potential and tap into that potential to completely change their bodies, minds and spirits. Now, Chris Swanson is releasing his first book, 'Tinman to Ironman', a motivational work that captures many of his valuable teachings about transformation. The book will be released February 24, 2015, through Next Century Publishing.
The book is made up of 26.2 chapters in honor of the 26.2 miles Ironman competitors run in the marathon portion of the competition. Each chapter parallels a story from Chris's life and uses these narratives as an example to illustrate valuable insights about how people make real changes in their lives. The book culminates in a useful "change your life checklist" that helps those who want to make true transformations take the proper steps to do so.
Swanson was the youngest of four children and was not given a great deal of family support in order to be successful. According to Swanson, "I was not given a huge platform to really nail life." He was a loner and was unpopular and not athletic. When he left his small school and transferred to a larger school, he was given an opportunity to play baseball. However, he suffered a setback when he was cut from the team after seven years of play. He threw himself into work and school, ultimately succeeding in getting a master's degree.
Chris worked for many years as a paramedic and eventually became involved in bodybuilding and Ironman competitions. Through these experiences, Swanson learned one of his most important lessons: "Just tweaking little parts of your life you can accomplish greatness."
Now, Chris shares his experiences, insights and wisdom with a larger audience through 'Tinman to Ironman'. He hopes that this book will inspire people to make small changes for extraordinary results. "You don't have to be a gigantic superstar to get huge results in your life," says Chris Swanson.
About Chris Swanson:
Chris Swanson is a noted speaker, motivational coach and author whose personal training and life-changing tips have helped hundreds of people to transform their lives.